Is there such a thing as sustainable travel? Adventure Junky's Fuchsia Claire Sims ventured to Patagonia to find out. The short film, "Here for the Long Run," follows her journey into Torres del Paine National Park to visit the Patagonia EcoCamp – the world's first geodesic hotel and member of The Long Run.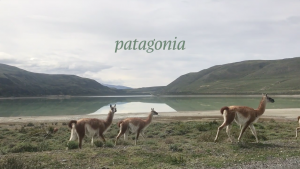 "I wanted to see if commercial tourism could work in harmony with nature and culture – to ensure the people and places we love to visit will be here for the long run," said Fuchsia Claire Sims, co-founder Adventure Junky App.
Adventure Junky's "Here for the Long Run" makes its cinematic debut this week at the Mountain Film Festival touring Australia and New Zealand – noted for its change-making documentaries and celebration of adventure. "Here for the Long Run" was written, directed and shot entirely on iPhone and Osmo Mobile in Patagonia by Adventure Junky.
The inspiration for the film came from the collective of the same name. "The Long Run," founded by Jochen Zeitz, co-chair with Sir Richard Branson of "The B Team," is a collective of the world's most exotic eco-lodges – of which EcoCamp is a member – committed to achieving sustainability via the 4C's: Conservation, Community, Culture and Commerce.
Patagonia EcoCamp, the central location of the film, is just one of over 1,000 travel experiences featured on the Adventure Junky App. Geared toward the Millennial, the app makes a game of sustainable travel, awarding points for low impact experiences and showcasing destinations and tour operators that offer them. Friends can play against one another, or compete globally for bragging rights.
With over 3 million travellers crossing international borders every day, overtourism is already leading to the degradation of natural wonders, and protests in major cities. With that number set to double by 2030, the short film "Here for the Long Run" aims to raise awareness of the issue and the need for all of us to make a conscious choice when planning our next holiday or adventure.
Contributing members are responsible for the accuracy of content contributed to the Member News section of AdventureTravelNews.