Guyana
www.guyanabirding.com
South America's Undiscovered Nature Destination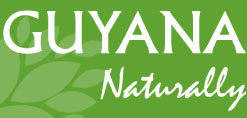 Contact:
Kirk Smock
Senior Writer
Guyana Sustainable Tourism Initiative
E: [email protected]
P: 917.239.7920
GUYANA: South America's Undiscovered Nature Destination
Guyana lies where the Guiana Shield, one of the world's four remaining large tracts of relatively undisturbed tropical rainforest, meets the Amazon Basin in a breathtaking collision of nature. With verdant rainforest carpeting 80 percent of the country, and other habitats varying from exotic mangroves to wild coastal swamps, rugged Atlantic beaches, lofty mountain ranges and sprawling savannahs that conjure comparisons to eastern Africa, Guyana offers the chance to view remarkable wildlife against the backdrop of one of the world's most unspoiled natural wilderness areas.
Framed by Venezuela, Brazil, Suriname and the Atlantic Ocean, Guyana is a paradise for nature lovers. Besides the lure of millions of acres of primary rainforest, South America's only English-speaking country offers a rich biodiversity, welcoming Amerindian communities, frontier villages and unassuming eco-lodges.
Most of Guyana's 83,000 square miles (comparable in size to Idaho) are unpopulated and undeveloped: 90 percent of Guyana's 760,000 inhabitants live along a sliver of coastland that is just five percent of the country's landmass. That means the majority of Guyana is a wild, tangled mess of nature.
Remarkable Flora and Fauna
Guyana's pristine ecosystems play host to a remarkable diversity of flora and fauna, including healthy populations of many species that are listed as threatened or endangered by CITES. To date, research has identified more than 225 species of mammals, 880 species of reptiles and amphibians, 815 species of birds and 6,500 species of plants.
In the past few years, Guyana's reputation as a top Neotropical birdwatching destination has exploded. For birdwatchers, Guyana's fantastic range of more than 815 bird species include some 70 Guiana Shield endemics and other specialties including the magnificent Harpy Eagle, fluorescent Guianan Cock-of-the-Rock, and an abundance of parrots and macaws that regularly fly overhead in flashes of bright color against the emerald forest canopy.
Guyana's healthy mammal populations are regarded as exceptional, especially when compared with other Amazonian rainforests that have been ravaged by environmental degradation. Some of the world's largest species thrive here – Jaguar, Giant Anteater, Giant River Otter, Giant Armadillo, Black Caiman (alligator), Capybara (rodent), Arapaima (freshwater fish), Green Anaconda, Giant River Turtle, Leatherback Turtle – and odds are good that visitors will see at least a few while visiting Guyana.
Other standout species include the Manatee, Tapir, Puma, Ocelot, Jaguarundi, eight primates, 120 species of bats, colorful poison dart frogs, four species of endangered sea turtles, Matamata Turtle, Bushmaster snake and Goliath Bird-eating Tarantula.
Ecotourism Playground
Tourism in Guyana is often described as unpretentious. Accommodations in the interior are intimate family-run lodges and authentic Amerindian villages where local guides unveil Guyana's mysteries through finely tuned eyes and ears, vast and practical knowledge, and harrowing, yet comical, stories.
Whether you come in search of birds and wildlife, to stay with an Amerindian family, to trek an unexplored jungle mountain, to try your luck at catch-and-release sport fishing, or to test your merits on a jungle survival course, there is much to explore in Guyana.
The Atlantic Coast
The northwestern region of Guyana is filled with beautiful waterways, dense forests, rolling hills, and wide savannahs, all with little tourism development. But Shell Beach, a 90-mile stretch of unspoiled Atlantic coastline where endangered sea turtles lay their eggs, is a reason for intrepid travelers to visit. From March through August, Shell Beach is the nesting ground for four of the world's eight endangered species of marine turtles: Leatherback, Green, Hawksbill and Olive Ridley. Guests stay at a rustic beach camp that is also the home base of a turtle conservation project that uses reformed turtle poachers as 'Turtle Wardens' to monitor the beach.
The Rainforests
In Guyana's central rainforest, the Pakaraima Mountains cradle Guyana's crown jewel: Kaieteur Falls. Found within the biodiversity hotspot of Kaieteur National Park – set atop one of the world's oldest slabs of rock – Kaieteur Falls plunges a straight 741 feet, or five-times the height of Niagara Falls. At its peak, 30,000 gallons of water per second flow over a wall some 400 feet wide.
Dubbed "The Green Heart of Guyana," Iwokrama International Centre for Rainforest Conservation and Development is a million-acre preserve that is used as a living laboratory for scientific research, ecotourism, and sustainable tropical forest management. The Iwokrama Forest contains an amazing cross-section of Guyana's biodiversity, including 1,500 species of flora, 200 mammals, 500 birds, 420 fish, and 150 species of reptiles and amphibians.
A visit to Iwokrama entails exploring the rainforest via forest trails, rivers (including the mighty Essequibo, the largest river between the Amazon and Orinoco rivers), the lookout atop 1,000-foot-high Turtle Mountain, and the Canopy Walkway, which dangles 100 feet above the rainforest floor. And while sightings are never guaranteed, Iwokrama is one of the best places to see the elusive Jaguar and Harpy Eagle.
The Rupununi Savannahs
In the south of Guyana, the Rupununi Savannahs are an ecotourism playground. The 5,000-square-mile area encompasses grasslands, wetlands, rainforest-covered mountains, and numerous freshwater rivers. The Rupununi is also home to an extremely rich biodiversity, including 1,500 different plant species: more than 400 species of fish; 120 species of snakes, lizards and frogs; 105 mammal species; and more than 500 species of birds.
Tourism in the Rupununi is well established and includes several of Guyana's most well known destinations. Where the rainforest meets the savannahs, Rock View Lodge offers a comfortable oasis that features beautiful rooms, the Rupununi's only swimming pool and excellent food and fruit juices from garden fresh ingredients.
Further south, lodges along the Rupununi River include Karanambu Ranch, home of Diane McTurk's Giant River Otter rehabilitation program. When Diane is rehabilitating orphaned or injured otters for their return to the wild, guests have a chance to get up close and personal. Depending on your comfort level around wild animals with razor sharp teeth, visitors can swim with the otters and hand feed them piranha.
Karanambu also offers a good chance to spot two of Guyana's stranger creatures: Giant Anteaters and the world's largest rodent, the Capybara. The ranch is also home to a healthy population of Guyana's national flower and the largest of the giant water lilies, the Victoria amazonica.
At Dadanawa Ranch, a multi-textured cattle ranch that was once the largest in the world, expert guides lead guests in activities that include rounding up cattle with barefoot Amerindian cowboys and searching for Anacondas, big cats, bird-eating tarantulas, and the endangered Red Siskin.
Community Tourism
Guyana is also earning recognition for the community tourism experience offered by several Amerindian villages. Surama, an idyllic village set among an enticing mix of savannah and jungle-covered mountains, has long been the role model for community tourism in Guyana. The Surama Eco-Lodge and their tourism ethos and products – village tours, birdwatching trips, mountain treks, jungle walks, dugout canoe trips, jungle survival courses – were recently recognized by the Educational Travel Community, which named the village as their 2009 Responsible Tourism Showcase Honoree.
Based on Surama's success – more than 70 of the village's 300 residents are employed within tourism; roughly 60 percent of the community's income now comes through tourism-related activities; and three-quarters of village households generate income from tourism – several of Guyana's Amerindian villages in the Rupununi Savannahs are now developing sustainable tourism products.
Yupukari village has built upon a long-term ecological monitoring program for Black Caiman started by an American scientist, and now locals are continuing the research and running an ecotourism venture that invites visitors to join in nighttime research that entails catching, studying and then releasing the caiman. With funds from Conservation International (CI), Rewa village built an Eco-Lodge that provides access to some of Guyana's most remote wilderness and excellent catch-and-release sport fishing for exotic species such as Piara, Arapaima, Peacock Bass, Himara and Black and Red-bellied Piranha. The Maipaima Eco-Lodge at Nappi is the only one in Guyana's Kanuku Mountains, offering great access to a mountain range that CI declared one of the most pristine remaining Amazonian habitats.
Guyana's name may still be rising within ecotourism, but the time to visit is now. The rainforests are pristine and the biodiversity primordial, making a visit akin to stepping back in time to an undiscovered bastion of nature, wildlife, and preserved Amerindian cultures. What Guyana offers is a rare natural adventure, the awe of which can be life changing.
Guyana's Rainforests in the News
In 2007, Guyana's President, Bharrat Jagdeo, offered to protect most of the country's standing tropical rainforest as carbon offsets. This was no small offer and its value to the world is just now being realized. Over the past two years, as world leaders and scientists grappled with his offer, Jagdeo was making refinements.
He aligned Guyana with the U.N. Framework Convention for Climate Change, which is set to replace the Kyoto Protocol when it expires in 2012, and its Reducing Emissions from Deforestation and Forest Degradation (REDD) program. Deforestation is responsible for releasing nearly 20 percent of global greenhouse gas emissions – more than the world's entire transportation sector – and REDD seeks to drastically reduce this number.
In February 2009, Norway agreed to cooperate with Guyana on forest issues, particularly in negotiating with international bodies and securing financial compensation that will allow Guyana to preserve its forests and create low-carbon employment and investment opportunities. With this new support and focus, Jagdeo launched Guyana's Low Carbon Development Strategy (LCDS) in June 2009. Through several sustainable economic development components, the LCDS seeks to help reduce greenhouse gas emissions and global warming by protecting Guyana's rainforests, while creating a model green economy for rainforest-rich developing countries. Expect to hear more from Guyana as a new climate protocol is worked out at the Climate Conference in Copenhagen in December 2009.
ATTA and Guyana
Guyana is looking to network and partner with the ATTA community to help promote the country's tour operators, lodges, Amerindian communities, and sustainable tourism products. We're pleased that ATTA members currently selling trips to Guyana include Cox & Kings, Geographic Expeditions, Journeys International, Zegrahm & Eco Expeditions, and we look forward to adding new companies to the list.
Representatives from the Guyana Sustainable Tourism Initiative (GSTI) – a joint project of the Guyana Tourism Authority and the United States Agency for International Development / Guyana Trade and Investment Support (USAID/GTIS) project – will be attending the 2009 Adventure Travel World Summit to promote tourism in Guyana. Please visit us at our Marketplace booth and learn more about Guyana at the Sustainable Tourism in Emerging Destinations session of the Collaborative Learning component of ATWS (on day four), where GSTI Director Judy Karwacki, also of Small Planet Consulting, will present a case study.
Learn More About Guyana
The following links will help you learn more about Guyana:
www.guyanabirding.com (Basic travel information, itineraries, newsletters, press releases, articles, list of tour operators)
www.guyana-tourism.com (Guyana Tourism Authority)
www.wilderness-explorers.com (Guyana-based in-bound tour operator)
www.bushmasters.co.uk (Adventure travel specialist in Guyana: Jungle survival, 4×4, cowboy, horseback, and safari trips)
www.rupununitrail.com) (Tour company based at Dadanawa Ranch running legendary remote fishing and backcountry trips)
www.bradt-travelguides.com/details.asp?prodid=178 (Guyana's only dedicated guidebook)