Discover Nicaragua – The land of lakes and Volcanoes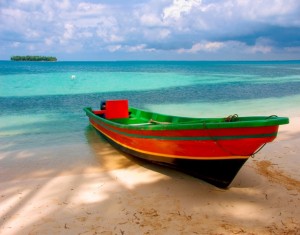 Private and customized experiences! Creating one of a kind travel experiences! Green Pathways create amazing tailor made adventures and tours to showcase the beautiful and rugged Nicaragua. We believe that sustainable travel in Nicaragua is the best way to ensure that you and future generations will have the opportunity to enjoy the pristine, natural beauty Nicaragua posses.
Green Pathways want to share Nicaragua with our guests from the jungle-fringed river of the Rio San Juan, the cool forest-covered mountains in Jinotega, to the pristine beaches of both emerald Pacific and Caribbean coasts. We're incredibly passionate about Nicaragua and the rare, natural beauty it posses.
Aside from being the land of Lakes and Volcanoes, Nicaragua is also home of highly under-rated wildlife, untouched jungles, immaculate beaches, historic colonial cities, and a vibrantly resilient culture. Since much of Nicaragua has yet been fully discovered by tourism, it is truly a well-hidden gem for the curious, intrepid traveler; the traveler who takes the path less traveled by.

Gemma (founder) has traveled to every corner of Nicaragua and every path, restaurant and hotel in between. She designs trips to suit your schedule, budget and interests. Her expert knowledge of Nicaragua allows you see the real Nicaragua.
Mission
To take people on epic, unique and inspirational tailor made tours and journeys to Nicaragua's most beautiful and untouched regions. Our operations follow the key principles of sustainable tourism in Nicaragua.
By implementing a tourism framework to empower present and future generations, we are working with the community to conserve Nicaragua's precious natural and cultural heritage.
Vision
To create unique, tailor made and sustainable tours and expeditions in Nicaragua that excite and connect people firsthand with the diverse natural environment and rich culture of Nicaragua.
Our tours and expeditions are guided by charismatic and professional Nicaraguan guides, who love to share their experiences, knowledge and passion for Nicaragua. In addition to our focus on sustainable tourism and offering excellent customer service, we actively seek opportunities to implement projects to support the regions we operate within. 
We cover every element of the trip – expertise, accommodation, transportation (by air, land or water), meals and activities such as hiking, fishing, biking, scuba diving, kayaking, paddle boarding, surfing, volcano boarding, off roading, jungle expeditions and so much more.
All in country transport:
Domestic flights
Private chartered flights
Helicopter rides
Boats, yachts
Vehicles up to 40 passengers
Markets
US – Europe
Luxury, adventure, wildlife, corporate, philanthropic
Joined ATTA from winning the 2014 scholarship. Green Pathways wanted to increase knowledge of Nicaragua as a NEW epic adventure destination.