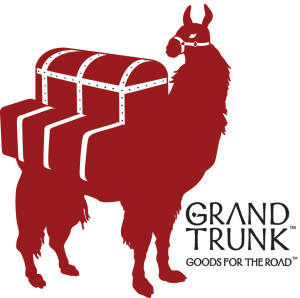 Grand Trunk, formerly The Travel Hammock, was established in early 2002 after two adventurous entrepreneurs met while backpacking in Thailand. Based on their shared love of an outdoor lifestyle The Travel Hammock was born and later became Grand Trunk – "Goods for the Road."
As The Travel Hammock has evolved into Grand Trunk, our product selection has grown to meet the needs of the popular outdoor market. We sell what we love and that has been the driving force behind our growing business. We are continually working hard to find new and exciting products to bring to the outdoor market to provide top-notch service to our customers.
What is Grand Trunk, you might ask? The Grand Trunk Road, aka the Long Walk, is South Asia's most colorful overland passage and an enduring symbol of freedom and adventure. Built in the 16th century, expanded by the Mughal and the British Empires, the Grand Trunk Road today stretches from Kabul to Calcutta, over the Himalaya and the desert plains of India. Throughout history, the Grand Trunk Road has been key in the movement of explorers, travelers, goods and ideas.
Grand Trunk welcomes you to discover our time-tested line of goods for the road.
We're excited to offer ATTA members and their employees our Pro-Deal Discount of 40% off the retail price of our entire product line. Connect with Grand Trunk on ATTA's The HUB.