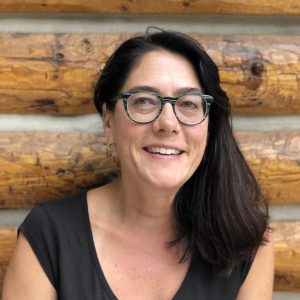 Each year the theme of the Adventure Travel World Summit is carefully chosen to reflect the state of the industry and the mindset we hope to carry throughout the Summit and throughout the year. Our keynote speakers reflect this theme back to each and every delegate, and we hope, gets amplified to the community at large.
In Chile, the theme was "Viva La Revolucion de la Aventura." During the close of the Summit, ATTA President Shannon Stowell asked each delegate to reflect on how they could personally contribute to the adventure revolution.
"YOU are an expert on something," he told them. "If you have been listening today and you think you can lead and create change, raise your hand. If you think you can make change, then DO IT and let us know. We are a team of around 20… you are 700 with thousands of other community members surrounding."
Of course there were lots of hands raised. And those hands were only a very small percentage of a willing industry. As you follow up on Shannon's challenge to create change, the ATTA would like to hear about it. Share with us all the passionate work being done on the ground every day. Share your story. We would love to use your work as fuel for further inspiration within the community.
In Alaska next year, our theme will be "Go Big. Be Bold." We see this as a continuation of the Revolution theme — a way to take steps toward doing things differently. Our keynote speakers will challenge delegates to think about how we can be brave, enact change and start a movement. Even if the scale is small, each and everyone one of us can make the effect BIG.
As inspiration we want to tell you about a few ATTA members who, over the past few months, have made decisions to make a change, proving that local economies are important to them and that they value wildlife conservation, saving rivers, and supporting local communities.
There are many others from this past year (and many, many from years before that) and more to come. We share a few examples just so we can start the dialog in our community of informing and inspiring one another to start a movement.
Each of us represents a moment in time and a place in the world. People in over 90 different countries read AdventureTravelNews. Are you a tour operator in Malawi or a destination marketing director in Peru? Are you partnering with your local community or donating your profits to a conservation group? Are you treating your employees like members of your family? As tourism grows we have a responsibility and you will learn more about what that responsibility is as we continue to respond to the demands of the revolution. Tell us about your efforts today. Or share this post with someone who will tell us tomorrow. Your efforts will help communicate a vision for us all.