Partnership showcases unique travel and human-interest stories from diverse locations around the globe; filming locations have included Latin America, Asia and Africa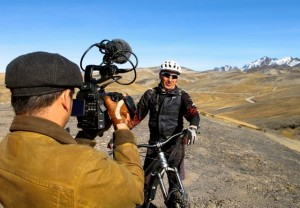 Kennebunkport, ME – GLP Films (GLP), an award-winning film production and marketing company, and National Geographic, one of the world's largest nonprofit scientific and educational organizations, have established a strategic partnership to produce compelling new content for the National Geographic website and digital channels. To date, GLP has produced five short-films in partnership with National Geographic. All five short-films are available at http://glpfilms.isebox.net/glpnatgeo.
This partnership pairs GLP Films' award-winning storytelling, custom digital content, and international film production expertise with National Geographic's mission to inspire, illuminate, and educate. With a record-breaking 38.2 billion videos consumed online in 2014 (Adobe Digital Index, U.S. Digital Video Benchmark Q2 2014), digital content is on the rise. Multiple industries, from travel to global businesses, are leveraging digital content opportunities to grow their respective markets. GLP Films and National Geographic both believe in the power of storytelling to connect audiences to important issues, people, and places. Therefore, they have teamed up to produce meaningful custom digital content focused on unique travel and human-interest stories from around the globe.
GLP Films and National Geographic collaborated throughout this process by selecting the most compelling story concepts based on GLP's international production schedule. The five films to date were recently produced in India, Bolivia, and Senegal, and covered a diverse range of topics, including adventure, travel, food, culture, and healthcare. These short-films were promoted and distributed through National Geographic's website, YouTube channel, and social media, as well as GLP's digital properties, garnering over 250,000 views.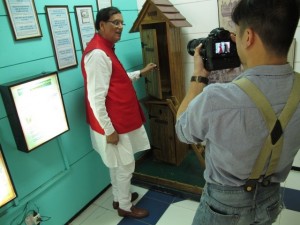 "National Geographic chose to hire GLP Films based on their reputation of high quality work and the geographic diversity of their portfolio and reach. They do a great job telling unique stories through video, which aligns perfectly with National Geographic's legacy of visual storytelling. Therefore, we are excited about our strategic partnership with GLP so we can take our viewers and members to new destinations with a unique eye on other parts of the world," said James William, Director of Digital Video for National Geographic.
"It has been very rewarding for us to successfully work with a world class brand and organization like National Geographic," said Rob Holmes, Founder and Chief Storyteller for GLP Films. "The collaboration has been seamless since we are both committed to authentic and high-quality storytelling about compelling global issues. Moving forward, we are developing new and innovative ways to strategically integrate select National Geographic programs and initiatives into future content. We believe the result will be more powerful and award-winning content to further educate, inspire and entertain consumers globally." 
Partnership short-films to date:
World's Most Dangerous Road? (Bolivia, 3:45) – Bolivia's perilous, one-lane Yungas Road has claimed many lives during its time, earning its moniker and inviting adventurers to experience its mysticism, complex cultural history, and death-defying mountain bike tours. .
This Hotel is Made Entirely of Salt (Bolivia, 3:11) – Award-winning luxury salt hotel Luna Salada attracts travelers to the world's largest salt flat, Salar de Uyuni, and is built almost entirely from the area's most abundant resource.
The Most Nutritious Grain You've Never Heard Of (Senegal, 4:40) — Heralded as the "new quinoa" or super food, fonio has drought-resistant, protein rich and gluten-free qualities, making it a power player in the fight to end poverty and world hunger.
Visit a Village on an Island Made of Shells (Senegal, 2:59) — Created over 300 years ago, Fadiouth, better known as Shell Island, rose from the Sine-Saloum Delta as an island created sustainably by discarded mollusk shells, and serves as a common ground for religious tolerance.
A Toilet Fascination Leads to Social Change (India, 3:59) — One man's frustration with India's exclusive Caste system and his personal fascination with toilets is changing India's health and sanitation landscape.
Contributing members are responsible for the accuracy of content contributed to the Member News section of AdventureTravelNews.