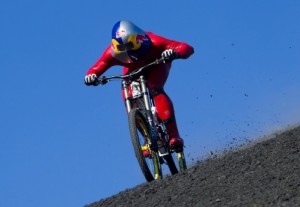 LEON, Nicaragua – Nine years ago Eric Barone of France set the world speed record for serial as well as prototype bicycles with a set of spectacular runs down the Cerro Negro volcano in Nicaragua. But a horrific crash there on the black slope as he was slowing down after setting the record abruptly ended his career.
In the spring of 2011, the 50-year-old Frenchman returned to the scene of his greatest triumph and nearly fatal accident. But this time Barone, who still bears the scars of the crash, returned not as an active participant but rather as the organizer for a record-breaking attempt by Markus Stöckl, who came to Nicaragua already holding the world record on snow.
This time, Global Rescue paramedics were on hand in the event that the athlete required emergency assistance or a medical evacuation. In addition to the ground support, the company also had a medevac helicopter on standby.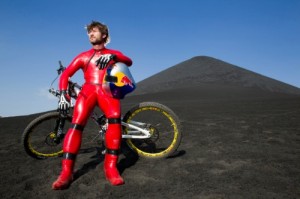 Red Bull has frequently relied on Global Rescue's services for high-risk sporting events in the past.
The 550-meter long track for the current record attempt on gravel on the still active volcano Cerro Negro in Nicaragua led directly from the rim of the crater to the base. "The surface is like riding down a 45-degree beach of sand and pebbles. Only once you hit higher speeds is it possible to ride with some stability," said Stöckl. He gradually moved up higher towards the rim of the crater with a series of training runs and then broke the record on his first attempt – if only just. He was clocked at 164.95 km/h – just 1 km/h faster than Barone, who was the first to congratulate him in the finish area.
Contributing members are responsible for the accuracy of content contributed to the Member News section of AdventureTravelNews.