With lawsuits on the rise, addresses significant liability issues and helps meet "Duty of Care" obligations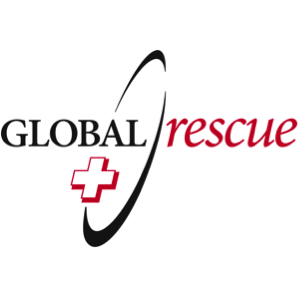 Boston, MA – Global Rescue, a worldwide provider of integrated medical, security, intelligence, travel risk management and crisis response services to corporations, governments and individuals, today introduced the Global Rescue Travel Risk and Crisis Management (TRCM) program for tour operators. The industry's most comprehensive TRCM solution, it provides critical pre-planning and assistance, ensuring the highest likelihood of preventing emergencies and having positive outcomes in an emergency.
Tour operators who fail to meet their Duty of Care requirements to travelers – disclosing potential hazards and providing reasonable support during emergencies – face significant liability. When something goes wrong on a trip, tour operators and their owners, employees and third-party providers are often sued. Many businesses are not able to survive the aftermath. Lawsuits of this nature are on the rise and awards are frequently worth millions of dollars.
"The liability is real," said Global Rescue CEO and founder Daniel L. Richards. "Tour operators who ignore their Duty of Care obligations to travelers do so at their own peril. Our TRCM program helps operators be proactive and to prepare for potential threats to travelers rather than just react to an emergency and face the consequences."
Recent lawsuits:
In 2007, a teenager on a school-sponsored trip to China fell ill with an insect-borne disease that was contracted on a hike.  She permanently lost her ability to speak, many of her fine motor skills and some of her cognitive capacity.  After years of litigation, a jury in 2013 awarded the family $41.7 million because the trip leaders failed to: 1) warn that the students would be hiking in an area where insect-borne diseases were prevalent; 2) advise the students to use repellant and wear proper clothing when hiking; 3) recognize the early symptoms of the disease and take action; and because 4) they did not have proper protocols in place for handling medical emergencies.  (Munn vs. Hotchkiss.)
In 2014, a Canadian tour operator and its owner were sued for $700,000 after two of its clients were drugged in their tent on Mount Kilimanjaro and then robbed of their cash, gear and passports.  The plaintiffs decided to litigate because the tour operator did not have any protocols in place to handle this type of emergency. (Lewis vs. Berg Adventures International Inc.)
Multiple hotel groups and a travel agency were involved in multi-year litigation beginning in 2009 after a guest went into cardiac arrest and hotel employees failed to respond appropriately.  Medical personnel arrived over 40 minutes after the guest went into cardiac arrest.  The guest was first transported to a medical center, then to a regional hospital and finally airlifted to a hospital in Miami where he was pronounced dead.
For tour operators, the Global Rescue TRCM program helps decrease financial exposure and mitigate organizational liability by reducing potential litigation and possible reputational damage. Tour operators will achieve higher levels of traveler safety by reducing the likelihood of injury and death.
Contributing members are responsible for the accuracy of content contributed to the Member News section of AdventureTravelNews.