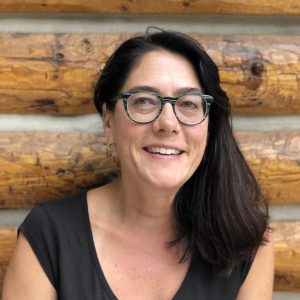 ATTA adds team to support sustained growth across all regions.
As the global appetite for adventure grows, the ATTA community has been deepening throughout Europe, Latin America, and across North America. Alongside these established markets, new communities have been forming in Oceania, Africa and Asia. Growing purchasing power, increased air connectivity and enhanced visa facilitation boosted travel in Asia and the Pacific (up 7% in international tourist arrivals in 2018) and Africa was also up 7% with a heavy influx of European visitors in the same year. New Zealand was named Oceania's Leading Adventure Tourism Destination of 2019 by the World Travel Awards.
A key component of ATTA's mission is to "empower a global travel community to deliver experiences", and we've heard the request to increase our presence in these regions with growing adventure communities. To accomplish the ATTA's mission we want to support connections across as many countries as possible. That's why this year we're pleased to add dedicated full or part-time consultants to these new, dynamic regions. Some of our new team members will maintain other roles in the tourism industry, allowing them and us to keep the pulse of real-time challenges and opportunities.
We are pleased to announce the following new team members joining our global family, and an important shift in role for Chris Doyle, our now former Executive Director of Europe and Central Asia.
---
Additions & Changes In Europe:
Chris Doyle

Special Advisor, Global Development
Gergana Nikolova

Director, Europe & Central Asia
Céline Fortin

Regional Manager, Europe
Chris Doyle, an ATTA founding team member who has spent the last decade building the European region, will transition to focus on Africa. If history repeats itself, Chris' success in Europe will support the ATTA's need to deeply understand the unique needs of members and partners in Africa. He will work closely with our team in the MENA (Middle East/North Africa) region as the ATTA develops its Mediterranean strategy. Chris will also support the overall business development team at ATTA with specialized training and mentorship. Chris's role is now Special Advisor, Global Development.
Celine Fortin is ATTA's new Regional Manager for Europe. Originally from France, Celine has lived and worked around the world and has extensive experience in tourism. She currently resides in Barcelona, Spain. Celine will be working closely with Gergana Nikolova who has been promoted to Director, Europe and Central Asia.
---
Additions & Changes In Oceania and Asia:
Natalie Jushinksi

Regional Manager, Oceania & Asia
Natalie Jushinsky is ATTA's new Regional Manager for Oceania & Asia; she works closely alongside Jake Finifrock, ATTA's Regional Director for Asia. Natalie is a hospitality veteran having worked at the Hyatt and Visit Seattle as tourism development director. She oversaw their work in China and South Korea as well as European market development. Natalie will be working on creating partnership opportunities and engagement across Oceania and Asia leading up to the Adventure Travel World Summit in Adelaide in October 2020.
---
Additions & Changes In Latin America:
Andres Camilo Diaz Quevado

Regional Manager, Latin America
Tamiko Ynouye

Partner Manager, Latin America & Caribbean
Gabi Stowell drives the growth of community and partnerships in Latin America and in 2020 will focus on engagement in the Caribbean and Central America. New to her team in 2020 is Andres Camilo Diaz Quevado, Regional Manager of Latin America. Andres, who resides in Bogota, Colombia, has spent more than 10 years at ProColombia and is an expert in the sustainable development of tourism. Also supporting ATTA's work in Latin America will be Tamiko Ynouye, who joins the ATTA as a Partner Manager. Tamiko worked with the ATTA on our most recent AdventureWeek in Peru from a position with PromPeru; she resides in Lima.
In addition to bolstering our commitment to these rapidly expanding regions, the ATTA's membership team will deepen its engagement with members in all regions and beyond to our broader community, working with specific community members to act as ambassadors and contributors dedicated to our shared strategic initiatives.
Many long-standing members of the ATTA originate from countries rich in wild places, culturally distinct communities, and natural environments that are both aided and threatened by global economic expansion. And all ATTA members, whether veteran or new, big or small, will have to confront challenges raised by climate change and the crucial need for sustainable ways of doing business moving forward. At the ATTA, we look forward to 2020 to engage with our members purposefully and deeply, accessing local community knowledge while sharing our expertise and market access to global markets. As the adventure travel market rapidly expands and growth in this sector continues across the globe, the ATTA will match it step for step, supporting the expansion of meaningful, sustainable travel as a force for good.
Learn more about the entire ATTA team at our Leadership and Team page.