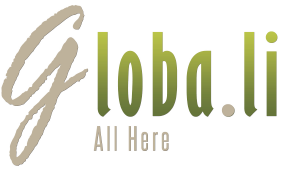 Denver, CO – Spending a night at the Hilton in Nairobi? Or another boring chain hotel in Cape Town? How depressing. Globa.li will soon launch to help travelers find better places to sleep and extraordinary things to do in the world's top travel destinations.
This Denver-based travel tech startup has been selected as one of only three companies to participate in the 2013 Telluride Venture Accelerator, a program dedicated to the acceleration of high-growth potential businesses with a focus on travel and tourism.
"We are eager to have Globa.li be a part of our inaugural year at the Telluride Venture Accelerator. Their application impressed our readers and we believe that our community of mentors can help them take a great idea and turn it into an exceptional business," said Jesse Johnson, Founder and Director of the Telluride Venture Accelerator.
"Over the past decade working in the travel industry, we saw first-hand the pain small hotels and tour operators faced when competing with larger chain hotels. These large corporations have powerful inventory technology and dominate the online travel retail market," says Sarah Fazendin, Co-Founder of Globa.li. "We are thrilled that the team behind Telluride Venture Accelerator understands our vision of giving free, easy-to-use online inventory management capabilities to the world's boutique hotels and tour operators, and for the first time ever enabling online bookings for these intimate and extraordinary experiences."
Travelers sick of boring chain hotels and touristy excursions can sign up at www.globa.li to receive an invitation to join as a Beta user and receive $50 off their first booking. Travel companies can apply to be listed and request a Beta invitation by creating a profile on Globa.li.
Contributing members are responsible for the accuracy of content contributed to the Member News section of AdventureTravelNews.