Editor's Note: We're pleased to feature National Geographic's Spring / Summer version of 'Gear of the Year,' published here with their permission. 
Spring is a time for renewal—for assessing your gear, making repairs, and deciding when to make the leap into trying something new. This season's crop of newly minted outdoor toys and tools is filled with refinements—you won't see a lot of revolutionary ideas (although there are a few), but, rather, a long list of improvements and clever tweaks that make these must-haves smarter, more comfortable, and easier to use. —Steve Casimiro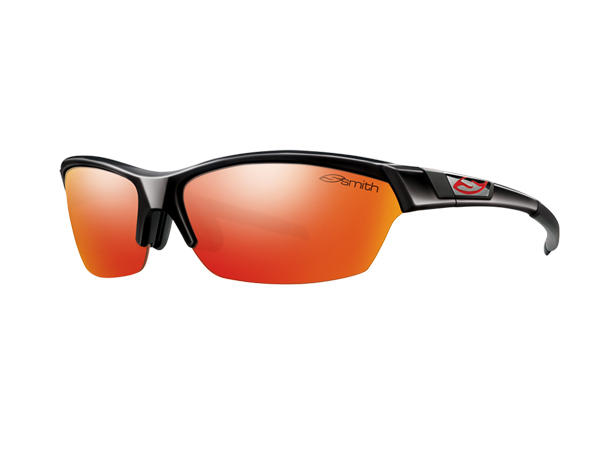 Smith Optics Approach Sunglasses
Photograph courtesy Smith Optics
Hey, how about this—the Smith Optics Approach is a pair of women's sunglasses that isn't pink and doesn't have daisies on it. In fact, it's a pair of hardcore, interchangeable-lens sunglasses designed for running, cycling, and paddling—just downsized and redesigned to fit the smaller (but, as someone's wife tells him, more efficient) cranial capacity. The Approach comes with three lens tints, an adjustable nosepiece, and grippy rubber at the temples, brow, and nose to keep the glasses from slipping.
Get It: $159; smithoptics.com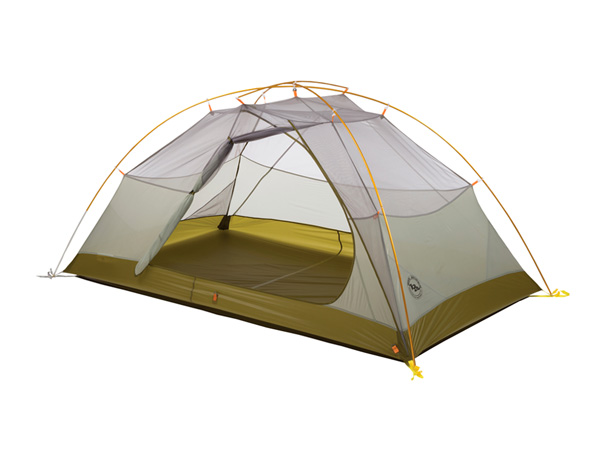 Big Agnes Fishhook UL2 Tent
Photograph courtesy Big Agnes
Most people who have shared a tent have been awakened at some point by their partner zipping open a door to get outside. You don't quite realize just how intrusive the sound of a tent zipper is until the zipper is no longer there. Big Agnes's Fishhook UL2 replaced the traditional tent and fly closures with simple overlapping doors that seal with hooks and loops. The effect is like switching from a diesel engine to a hybrid; there's the rustle of nylon, but nothing else. The two-person, three-season Fishhook has near-vertical walls that emphasize roominess, as well as a moderate 38 inches of headroom—all in a sub-four-pound package.
Get It: $399; bigagnes.com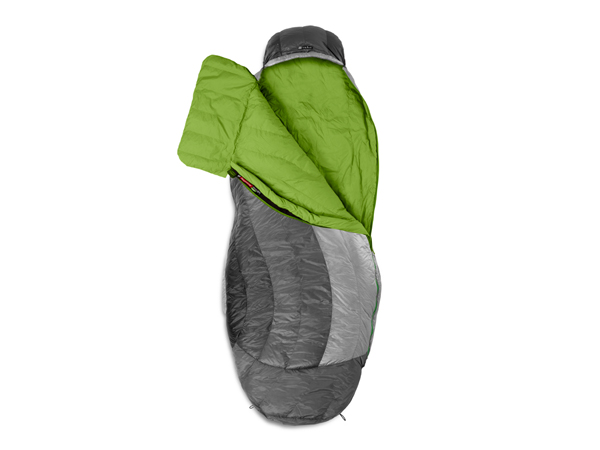 NEMO Nocturne 15 Sleeping Bag
Photograph courtesy NEMO Equipment
Odds are that you sleep best on your side. Most of us do. According to a study from the U.K., about 70 percent of us are side sleepers. But most sleeping bags are built for mummies, which technically speaking are dead and don't care if they're on their back. The NEMO Nocturne 15, though, is built for the rest of us. It's constructed with more room at the knees and slightly less at the waist, which lets your midsection move unencumbered as you shift position in the night, whether to your side or back. The 15-degree, water-resistant, down-filled bag is said to be shaped like a spoon, but imagine a burrito slightly pinched in the middle and you'll have a better idea of it. The second best feature? There's a pillow pocket for neck support.
Get It: $420; nemosleepingbags.com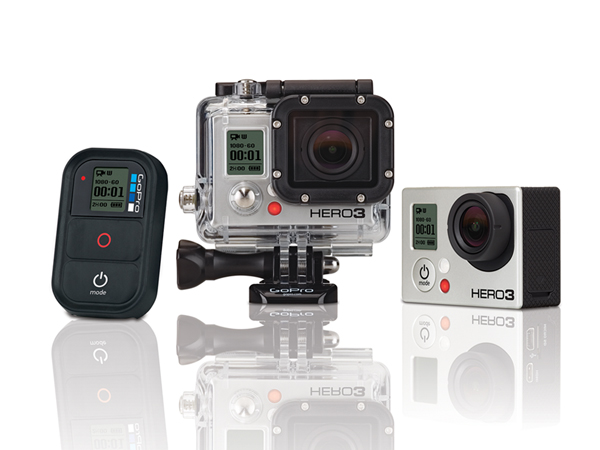 GoPro Hero3 Black Edition Hands-Free Camera
Photograph courtesy GoPro
This past year saw Sony enter the hands-free camera market, as well as established brands offering new models, but the best of the bunch is still leader GoPro, which introduced the much smaller Hero3 Black Edition, which shoots higher resolution with a lens that's twice as sharp as other GoPro models. Video quality is much better, especially in lower light, and so is that of stills. The Hero3 Black shoots from 24 to 60 fps in 1080p and lets you choose three fields of view—narrow, medium, and wide—and will even shoot ultra-slow-motion 240 fps (though at much lower res). The Black Edition has built-in Wi-Fi to sync with the brand's smartphone app (other versions require an add-on Wi-Fi adapter), which allows for full control over as many as 50 cameras. Smaller, lighter, sharper, better … It's the runaway POV cam of the year.
Get It: $400; gopro.com
Pentax WG-3 Camera
Photograph courtesy Pentax
You know who you are. No matter how careful, things break around you. Phones. Lenses. Cameras. But really, who wants to be careful in the backcountry? I want to throw my camera into my pack with the same disregard as my water bottle—and with the 16-megapixel Pentax WG-3, I can.
It's droppable to six-plus feet and crushable to 220 pounds of pressure (which means even my big hide can't hurt it). Waterproofing has been fortified so you can shoot all the way to 45 feet under water. And in addition to GPS, the WG-3 tracks compass bearing, elevation, and depth. What's that, the pics? They're awesome, too.
Get It: $350; pentax.com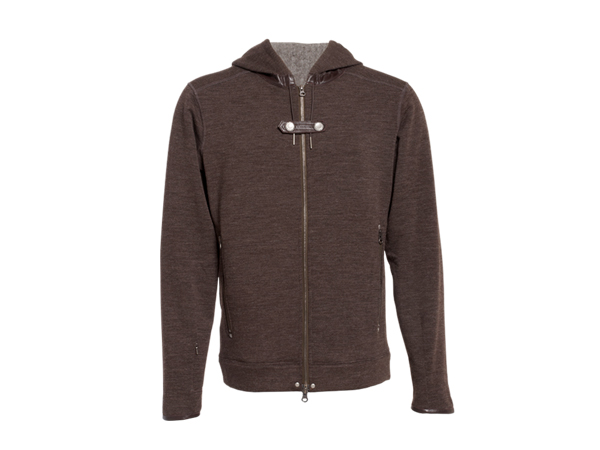 Salence Chord Hoodie
Photograph by Lee Harrelson Photographs
The last five years have seen a flood of new outdoor apparel brands, most of which you won't find in a traditional outdoor store because their style or luxe level is a bit outside of the mainstream. One of the best of these independent startups is Birmingham, Alabama-based Salence, which brings a refined, high-end approach to men's outerwear. Of the three pieces tested, the Chord hoodie is the best for spring. As much sweater as it is hoodie, the Chord is made from a refined blend of Italian wool, cotton, poly, and acrylic, with a light fleece back. The fit, which is most important, is impeccable, but the manufacturing and attention to detailing are top-notch too.
Get It: $295; salence.com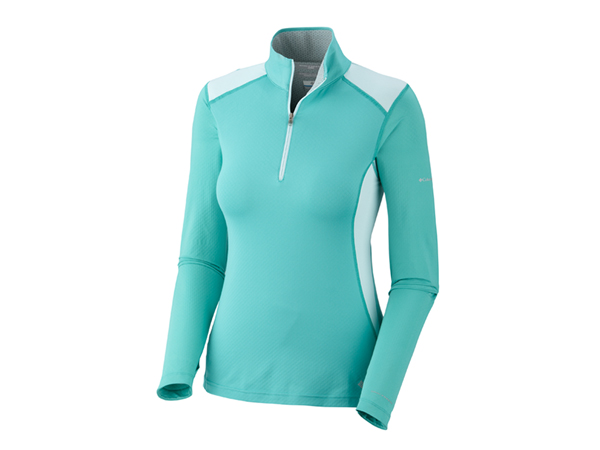 Columbia Omni-Freeze Zero Shirts
Photograph courtesy Columbia
Crazy as it sounds, Columbia's Omni-Freeze Zero actively makes you cooler in hot weather. Its new fabric, which I tested via the Freeze Degree Short Sleeve Crew T-shirt, makes you feel less hot as you sweat. This doesn't happen by venting or simply keeping radiation away from your skin, but by absorbing moisture with hundreds of little blue circles placed on the inside of the shirt. When you perspire the circles sponge up the sweat, which also absorbs some of your body heat. The effect is one of noticeable coolness, as if you've just opened the door to the fridge.
Get It: Starting at $55; columbia.com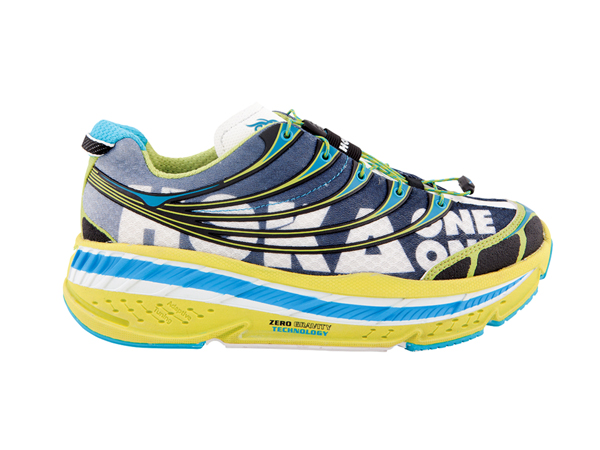 Hoka One One Bondi B
Photograph courtesy Hoka One One
In a running culture either seemingly obsessed with bare feet and minimalism or stuck in conventional thinking about traditional shoes, the Hoka One One Bondi B stands out as a counterpoint, and often, it must be said, an object of ridicule. Just look at it: The oversize Hoka One One could be a baby moon boot, and it suggests a heavy, clumpy running experience. In fact, the Bondi B is light(ish)—11.7 ounces for my men's 9.5 tester—and despite first impressions turns out to be pretty darn nimble.
Here's the concept: The Bondi has quite a lot of rocker, or curve from heel to toe, which gives it an extremely comfortable and natural strike-roll-push motion, and there's quite a bit more cushioning underfoot (24.5mm at front, 29mm in heel). But Hoka's EVA foam is 30 percent softer than a typical running shoe, and the platform is 35 percent wider; with that extra height I was worried about rolling an ankle, but the broader sole creates more stability.
So how does it run? On flats, it's pretty typical once you're accustomed to more material around your foot. On uphills, it's not as nimble as you might like. But on downhills, that's where it excels—it's the most stable, cushioned, fun shoe you'll ever try. And all around? With all that cushioning, you'll feel fresher, longer.
Get It: $170; hokaoneone.com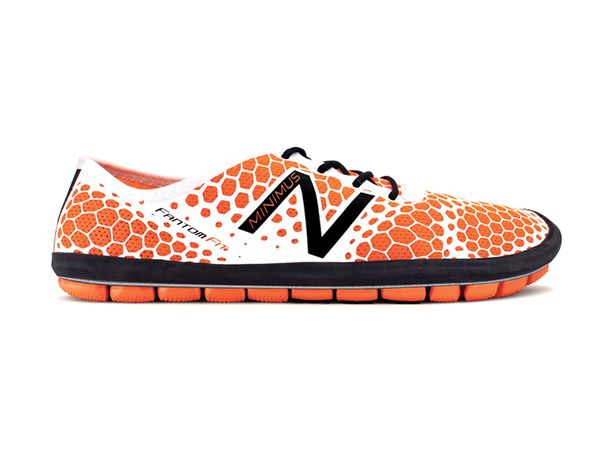 New Balance Minimus HI-REZ
Photograph courtesy New Balance
Less isn't more, it's less. The New Balance Minimus Hi-REZ ultraminimalist shoe might be better called a running slipper. It weighs just 3.8 ounces, and the upper serves primarily as an excuse to affix 42 individual padding pods to the bottom of your foot. The pods move independently as you run, and the effect is just like real barefoot running, with amazingly positive trail feel. The HI-REZ is more comfortable than a Vibram Five Fingers (no struggle to wiggle toes into place) and feels more natural. If you're looking for a zero drop shoe (toe and heel at same height) that's the closest thing to bare, the New Balance is your choice.
Get It: $120; newbalance.com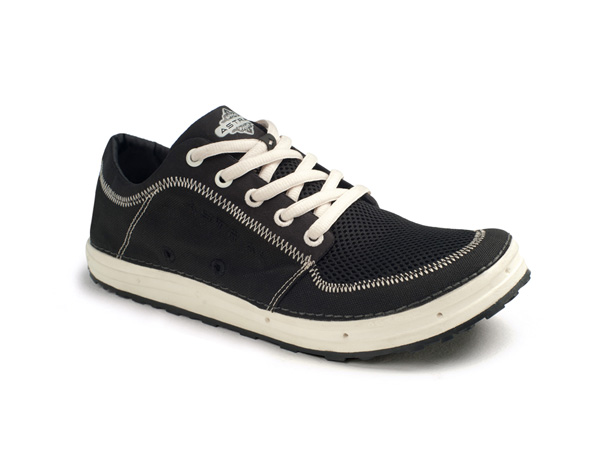 Astral Buoyancy Brewer Water Shoe
Photograph courtesy Astral Designs
Astral Buoyancy, best known for its kayaking vests, has built a new water shoe that is the spitting image of an old-school Simple sneaker—and like those old Simples, the Brewer is righteously comfortable, wet or dry. Side ports in the middle and rear let water drain quickly, and the rockered toes fit nicely into the bow of even a claustrophobic playboat. But the best feature, at least to those who don't want to land on their keisters while crossing slimy rocks, is the Five Ten sticky rubber outsoles, which grip like Velcro to all but the greasiest rocks.
Get It: $100; astralbuoyancy.com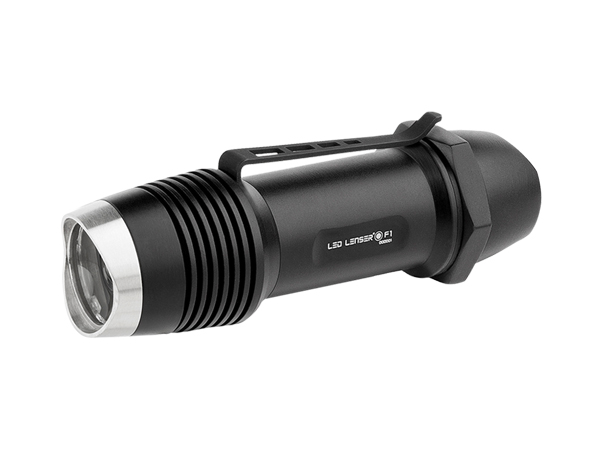 LED Lenser F1 Flashlight
Photograph courtesy LED Lenser
What can you do with the waterproof LED Lenser F1, a 400-lumen flashlight the size of your thumb? How about find the reflective strips on your tent from a couple hundred yards away? Or tell whether those bright shining eyes over there in the woods belong to Bambi or Mr. Grizzly Bear? Technology has been revolutionizing headlamps, but so, too, flashlights—the LED in this 3.6-inch, 2.43-ounce little torch has a usable range of a hundred meters (and, as mentioned, can pick up reflective materials farther away), but takes just one tiny CR123 battery. Keep it clipped to your vehicle visor for emergencies, and throw it in your pack for, who knows, signaling the International Space Station.
Get It: $70; ledlenser.com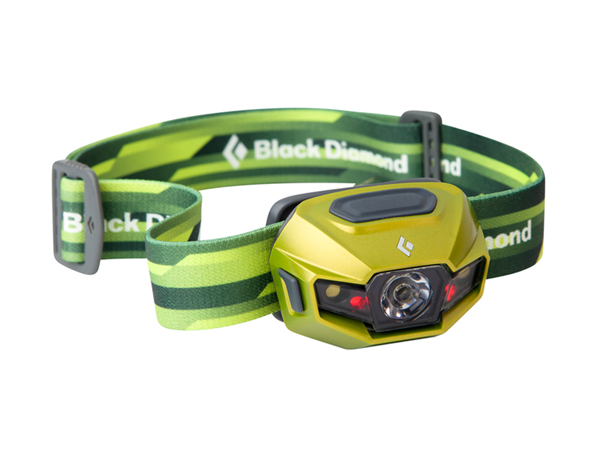 Black Diamond ReVolt Headlamp
Photograph courtesy Black Diamond Equipment
In the middle of testing all this gear, I went on an evening mountain-bike ride with one particular buddy, and when we're together we have a habit of getting caught out in the dark. Having learned from too many pitch-black bushwhacks, I charged the Black Diamond ReVolt headlamp via USB in my van on the way to the trailhead, then tossed it into my pack as we saddled up. The ReVolt is the perfect all-around lamp whether riding, hiking, or camping—it comes with three AAA rechargeable batteries, which saves cash and keeps heavy metals out of landfills, but it also works with regular off-the-shelf alkalines if you're in a pinch. It casts up to 110 lumens and lasts up to 300 hours—more than enough to serve as a bike light if needed, or, just as likely, to find the keys in the bottom of your pack.
Get It: $60; bdel.com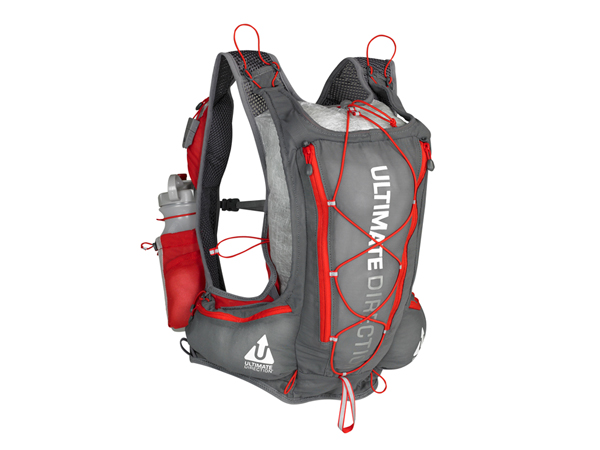 Ultimate Direction PB Adventure Vest
Photograph courtesy Ultimate Direction
Long trail runs aren't just a test of mind and body—figuring out how to carry the hydration, calories, and extra gear is a challenge too. The Ultimate Direction PB Adventure Vest is the most comfortable solution by far. It weighs just 12 ounces and slips easily over your shoulders, securing around your midsection with two thin straps. Unlike traditional packs, it's light, airy, and, most of all flexible: Rather than compress your chest and restrict breathing, the stretchable sternum and waist straps flex just enough to let your lungs expand without letting the pack's load flop around. Two water bottles slip into chest holsters, and there are multiple pockets for GPS and energy gels, with everything right at hand. The only beef? The ultralight fabric of the main compartment is crinkly and a little noisy for something so close to your ears.
Get It: $150; ultimatedirection.com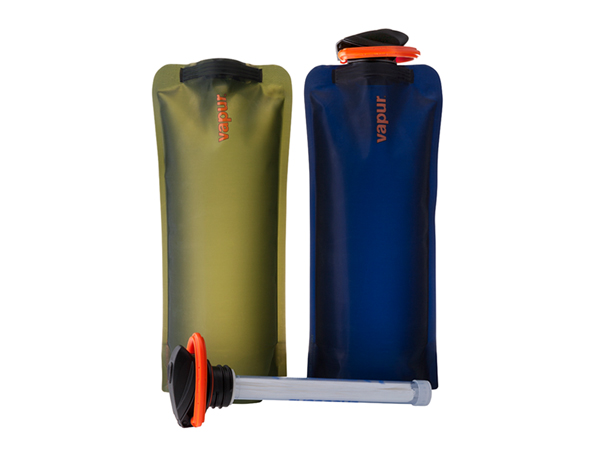 Vapur Microfilter Water Bottle
Photograph courtesy Vapur
Once you've used the collapsible Vapur "anti-bottle," it's hard not to become addicted to its convenience—this featherweight, one-liter container rolls up and can be shoved in a back pants pocket if need be. And the newest version, the MicroFilter, might be the ultimate travel bottle. The Vapur comes with a SureAqua straw built into the cap—the SureAqua filter strains the water down to 0.2 microns, eliminating 99.9999 percent of bacteria, protozoa, and cysts. You can treat up to 500 liters of water before the filter element needs to be replaced. And the filter adds just another 2.4 ounces to the kit. It's light, smart, and safe.
Get It: $80; vapur.us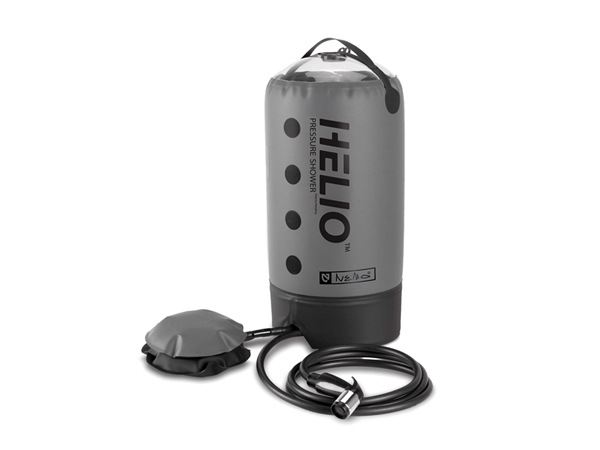 NEMO Helio Portable Shower
Photograph courtesy NEMO Equipment
Solar-heated showers are a great idea, but they so rarely work well—they're leaky, awkward to mount (at least they are in the desert, where there are few trees), and have anemic water flow. But NEMO's Helio Pressure Shower blows all those cheap, inefficient showers out of the, er, water. Like most solar showers, the 2.9 gallon Helio is black to absorb the warmth of the sun during the day, but it uses a foot pump to build pressure, giving you about five minutes of warm, strong, blissful water flow. Compared to what you've used before, it'll feel like the shower in a luxury hotel.
Get It: $100; nemoequipment.com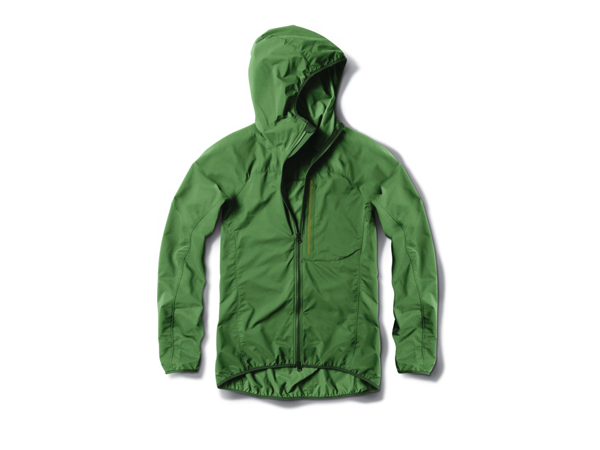 Westcomb Crest Windshell
Photograph courtesy Westcomb
Back in the day, the coolest windbreakers were actually windshirts—typically polyester and often bright and loud, they were the perfect garment to take the edge off skiing on a 1970s spring afternoon. Westcomb's Crest hoodie channels the same soft feel of the windshirt but with a fabric that's as modern as it gets. The Pertex Equilibrium fabric is highly breathable, sheds water up to downpour level, offers two-way stretch so it's supercomfy, and is nearly silent as it moves with you. The hood doesn't cinch, but on a hiking, backpacking, cycling, skiing shell that weighs just five ounces, that's like complaining that the chrome on your Rolls-Royce is too shiny.
Get It: $140; westcomb.com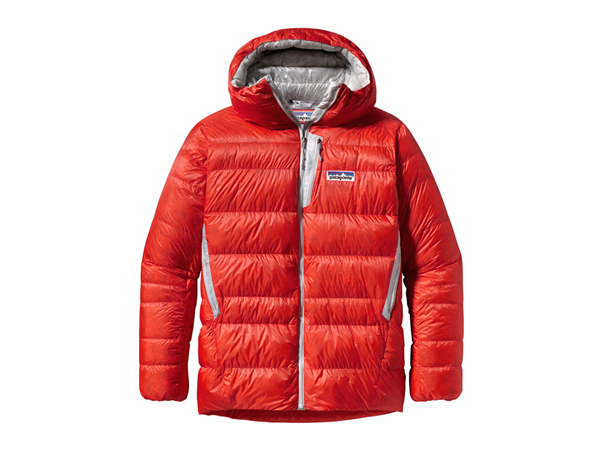 Patagonia Encapsil Parka
Photograph courtesy Patagonia
Water-resistant down has been the biggest story in outdoor insulation for the last year, but with its Encapsil Parka—five years in the making—Patagonia has pretty much blown every other down story out of the water. The reasons are twofold: First, Patagonia's waterproofing process doesn't use fluorocarbons, so it's much better for the environment. Second, the treatment puffs up the loft of the down by 25 percent, giving the Encapsil the lightest weight-to-warmth ratio of any garment.
"Patagonia's down is sent through a proprietary machine," the company explains, "and agitated with low-level radio frequency waves until the surface of the down's molecular structure begins to shift. A tiny amount of siloxane is then deposited onto each plumule of down, adhering to its changed molecular structure in a virtually permanent way." However it gets there, this is the warmest, lightest, most exquisitely tailored jacket I've tried—and despite the high-ticket price, worth every dollar.
Get It: $699; patagonia.com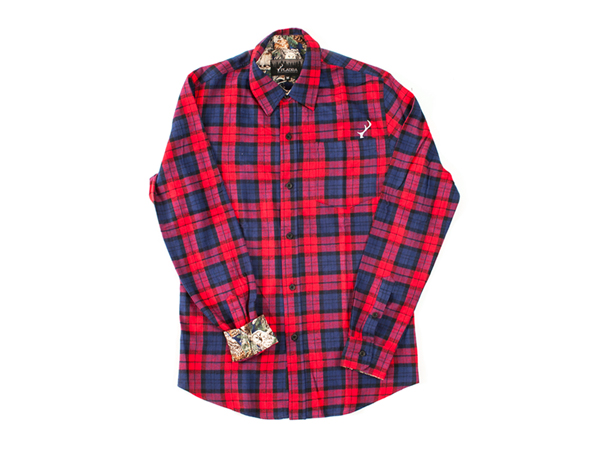 Pladra Elli Flannel Shirt
Photograph by Scott Ellison
American manufacturing is roaring back in both hard goods and soft goods, in big consumer products and small crafts. A great example of this very cool trend is the fun, outdoorsy Bay Area brand called Pladra. Although the shirtmaker is expanding into chambrays and poplins, it's best known for woodsy flannels like the Elli. This 100 percent cotton shirt is made in San Francisco from soft fabric that feels like an old favorite the second you slip it on. It's clearly rooted in a heritage past but with a nod to contemporary whimsy. Each of the colors features a fun print on the inside of the cuffs and collar. "Gangreen" has a forest scene, "Forest Blue" rocks some moose, and my "Bruised Blue" has owls.
Get It: $89; pladra.com
Beta Brand Cycling Commuter Pants
Photograph by Jason Van Horn
Now that Levi's is making commuter cycling pants, cycling apparel seems to be the cool thing to do. But Beta Brand has been doing it longer, their pants fit amazingly, and the brand is way more fun (ask me about the USA Pants—blue with white stars—that I'm going to get my hands on before July 4th).
The Khaki Bike to Work pants are constructed of 98 percent cotton and two percent spandex. That two percent is just enough to make a huge difference: Whether you're toodling in a pre-work, ride-slow-so-I-don't-sweat meander, or hammering in a five o'clock sprint to the pub, the pants stretch and give and resist just enough to remind you you're still clothed. Rolling up the cuffs reveals reflective material—all the way around the leg, so cars can see you from any angle—and there's a reflective rear pocket pennant you can pull out for extra visibility, too.
Get It: $118; betabrand.com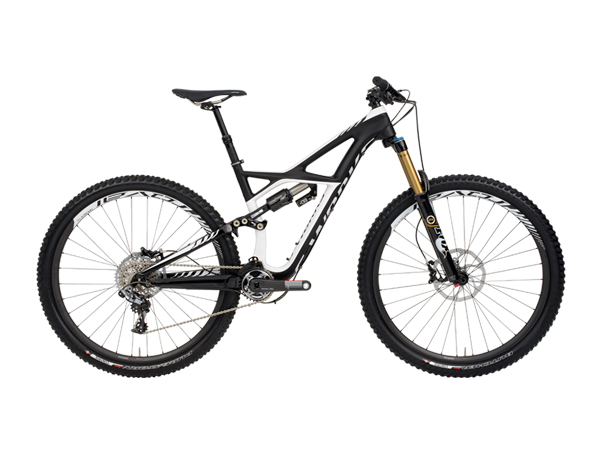 Specialized S-Works Enduro 29 SE Mountain Bike
Photograph courtesy Specialized
If you've been in a bike shop lately, you know that 29-inch-wheel bikes are flying off the floor while traditional 26ers are gathering dust. But despite their popularity, full-suspension 29ers have gotten stuck at five inches of travel, and the engineering challenges of designing around bigger wheels led many to say 29ers couldn't have truly long-travel suspension. But guess what? With the mind-blowingly good S-Works Enduro 29 SE and its six inches of suspension, Specialized has proven them wrong with an exclamation point. This, to put it succinctly, is the best Specialized mountain bike I've ever ridden.
The technical reasons for how Specialized pulled this off are less important here than what the bike does on the trail, which is fly up the ups and bomb down the downs with the perfect mix of stability and nimbleness. With its big wheels, you might expect the Enduro to meander on climbs, but it tracked true and even, dancing through rock gardens and between cacti with precision. Tight, rutted switchbacks—another challenge for big 29ers—were no problem at all. Indeed, uphill performance was shockingly efficient.
And the downhill, well, that's what this bike is all about. Without even touching the suspension settings, when I let gravity take over I felt like I was on a bike custom made for me. Drops, rocks, and ruts practically floated away beneath the wheels, and when turns came fast and wiggly, the Enduro snapped to attention—the opposite of what you might expect from one of these bigger machines. The Enduro 29 is the bike everyone's going to be chasing for a quite a while.
Get It: $9,000; specialized.com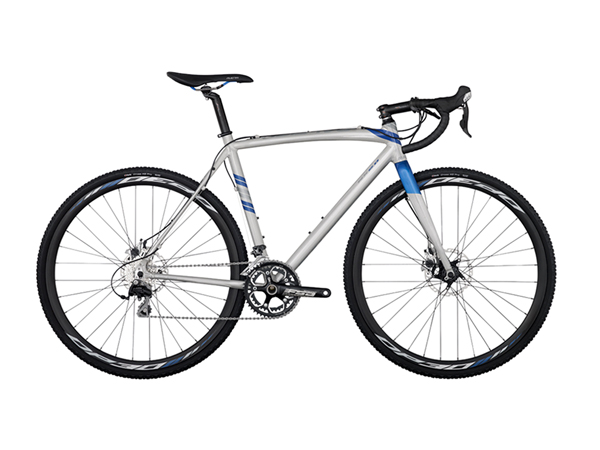 Raleigh RX 2.0 Cross Bike
Photograph courtesy Raleigh Bicycles
The newest road technology typically shows up first on racing bikes, especially the ones tested every year in the spring classics and the major tours, like the Giro d'Italia and Tour de France. But the next big wave is actually showing up in the smaller and much more obscure (but perhaps even more passionate) world of cyclocross. I'm talking about disc brakes, like those on Raleigh's RX 2.0. Discs offer many advantages over traditional calipers, most notably increased stopping power in the wet, sloppy, and muddy conditions in which cross races are held. And what that means for you with a bike like the RX 2.0 is something close to the perfect adventure machine. The frame is beefed up to handle the stresses of steeplecross-style competition; the low-knobby tires will work on pavement, gravel rails-to-trail routes, and even the dirt; and the brakes will keep from fading if you're coming down a long mountain descent on a camping tour. For the price of a pair of wheels for a top road bike, you can have an entire adventure machine.
Get It: $1,549; www.raleighusa.com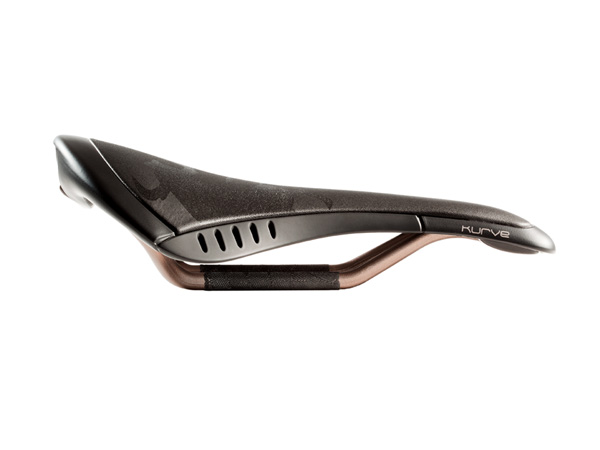 Fizik Kurve Saddle
Photograph courtesy Fizik
People don't like to talk about the effect of long hours on the bike and uncomfortable saddles, but I can tell you that I've suffered plenty over the years and have searched high and low for a bike seat that is light, narrow, and still friendly to the body that perches on it. I've finally found it—the Fizik Kurve Bull (pictured). Some saddles reduce pressure down below by creating a channel down the middle of the seat, but the Kurve is built like a trampoline, with a framework around the outside for support and a flexible interior, which offers a slight spring all the way from the rear to the nose. How's it feel? Like butter. There's no numbness, no pain, no lingering aftereffects. The Kurve can easily be made stiffer or springier with small inserts, and there are three models, each designed to match your spinal flexibility. I opted for the Bull, made for least-limber spines. The Snake is for yoga masters, and the Chameleon is for folks in the middle.
Get It: $280; fizik.com
Cirrus Ti Pedal
Photograph courtesy Ultralite Sports
The world's lightest bike pedal uses an ingenious little design. The Cirrus Ti, from Ultralite Sports, is simply a spindle with a spring-loaded sleeve on the side closest to the bike. Traditional systems require that you step down with your shoe to connect the cleat to the pedal, but the Cirrus allows you to put the cleat on the spindle and slide gently toward the bike. This pushes aside the sleeve, which then lets the cleat snap onto the spindle. Simple is as simple does. It takes a little practice, but then you're dialed. The Cirrus comes with two sets of cleats, one with zero float and one with five degrees if you prefer a little mobility when you're clipped in. And the weight? This made-in-the-U.S. system weighs just 72 grams for both pedals.
Get It: $395; www.ultralitesports.com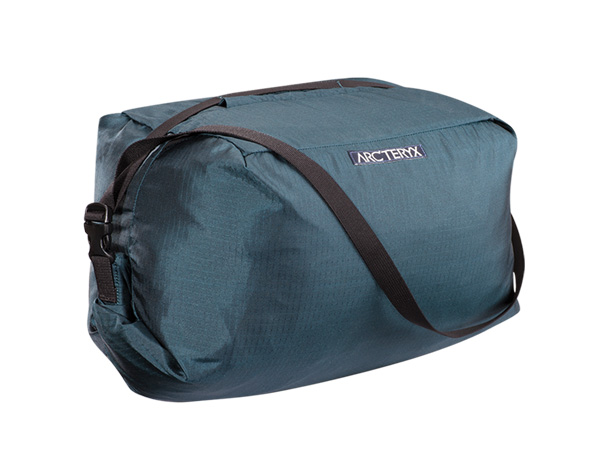 Arc'teryx Haku Rope Bag
Photograph courtesy Arc'teryx
The Arc'teryx Haku bag is the simplest, most elegant solution yet for keeping your climbing rope from becoming a gritty, dusty mess. A nylon sheet folds out of the bag to cover the ground while you're cragging, keeping the rope out of the dirt. When you're ready to leave, you just pile the rope in the center of the sheet and bring all four corners together, and the whole unit slides back into the pack with the rope safely tucked inside. It's fast, easy, and foolproof.
Get It: $60; arcteryx.com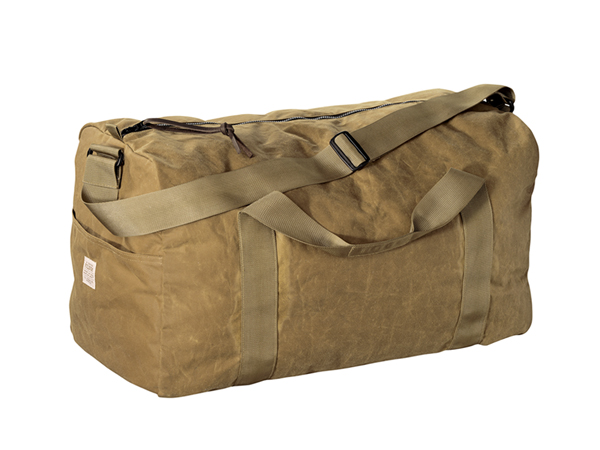 Filson Classic Duffles
Photograph courtesy Filson
A duffle isn't just a sack in which you haul your kit, it's a statement about priorities and style and how you perceive yourself and want to be perceived. If you've always bought standard-issue logo'ed duffles from major outdoor brands, that's all well and good. But C.C. Filson has been outfitting expeditions since 1897—only they were mining, logging, and pioneering expeditions—and the tough-as-nails ethos that launched the company is still evident in every one of its products.
I've been using two: the Tin Cloth Medium Duffle and Oil Finish Duffle Small. Why they aren't just called medium and small with the same name, I don't know, because they're essentially the same bag, constructed of oil-finished canvas for a water-resistant and durable yet soft feel. Unlike a Filson briefcase I once owned that probably still hasn't broken in, the duffles are made of 12.5-ounce cotton, which is pliable and within about five minutes feels so familiar it's like you've owned the duffle since, well, 1897. The interior is nylon taffeta, and there are stash pockets at both ends. And the webbing handles have long enough loops that you can carry the larger bag messenger style. The smaller passes most airline carryon regulations and makes a great weekender, while the Tin Cloth is perfect for a week. Give a choice between the two, I'd pick … both.
Get It: $110, $158; filson.com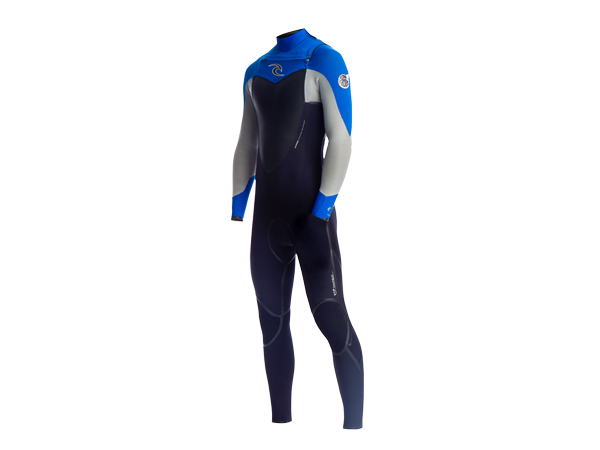 Rip Curl Flash Bomb Plus Wetsuit
Photograph courtesy Rip Curl
Wetsuits are a lot like skis in that manufacturers can make all sorts of marketing claims that are impossible to test outside a lab. But there's real-world testing, and in the real world the Rip Curl Flash Bomb Plus is incredibly warm and very flexible, and it does (almost) exactly what Rip Curl says it does. I tested the 3mm-body/2mm-arm version in Southern California in late winter, a time of year when this thickness usually leaves me chilled. But the Flash Bomb did the job of keeping my trunk and core toasty. The company says this is due to a layer of titanium that helps trap air that holds body heat; I can't argue—this is the warmest 3/2 I've paddled in. The suit also dries extremely quickly thanks to a next-to-skin layer that wicks moisture outward, but the whole thing doesn't "dry in a flash," as Rip Curl says. Rather, the inside dries in a snap, but it's by moving moisture to the outer layers, which take long to dry.
Get It: $499; ripcurl.com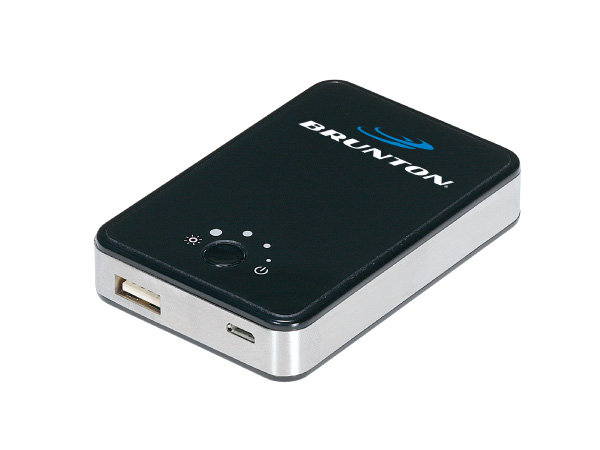 Brunton Ember Solar Battery
Photograph courtesy Brunton
There are dozens of solar panels, batteries, and other accessories for keeping the juice flowing in the backcountry, but one of the best is Brunton's Ember. Holding up to 2800 mAh of power, it can jumpstart your smartphone several times over, then recharge itself with the small solar cell on its back. It comes with a clever three-in-one cable, which connects to USB, mini USB, and 30-pin Apple devices. But alas, if you're using an iPhone 5 or new iPad, you'll need to buy a 30-pin to Apple Lightning adapter. Oh, and it's smaller than a deck of cards and weighs just five ounces.
Get It: $89; brunton.com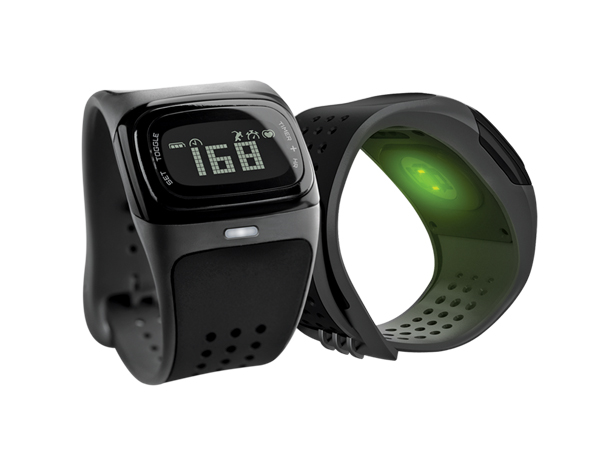 MIO Alpha Strapless Heart Monitor
Photograph courtesy MIO Alpha
Wearing a chest strap so your heart monitor can pick up the electrical signals from your ticker doesn't seem like that much of an inconvenience—until you use the strapless MIO Alpha, after which you'll want to be done with straps forever. The MIO, which looks like any typical digital watch, bounces light off your wrist and measures changes in your skin that indicate blood flow. Setup took about three seconds, and voila, there it was, the number 52 flashing on the screen, which quickly jumped to about 58 when I got excited and saw it working right out of the box. It records basic stats that will keep most athletes happy—heart zones, average heart rate, time in zone—and beeps to tell you if you're out of your zone. Some of the basics are missing, though, like splits and lap times, and while the MIO can pair with smartphone apps like Strava or RunKeeper, it was all too finicky, frequently connecting to the app then dropping out.
Get It: $200; mioglobal.com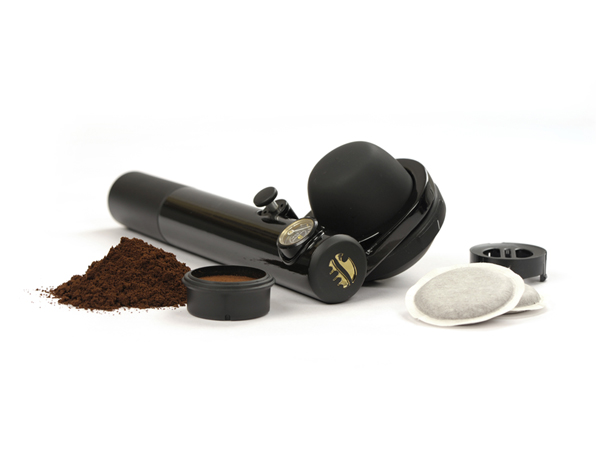 Handpresso Wild Hybrid Espresso Machine
Photograph courtesy Handpresso
There are caffeine addictions and then there are passionate expressions of personal commitment to the elixir that is coffee. No matter where you draw the line between the two, the Handpresso Wild Hybrid is going to need to be in your kit. The portable espresso machine works just like a bike pump to create the perfect amount of pressure: Pour hot water into its small chamber, add espresso grounds or ESE pods, press the button, and … dark, liquid goodness comes out. It even produces a skim of crema, that delightfully savory brown foam.
Get It: $130; handpresso.com