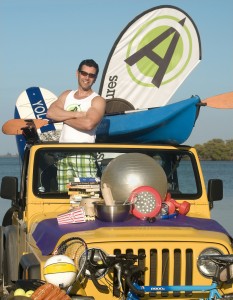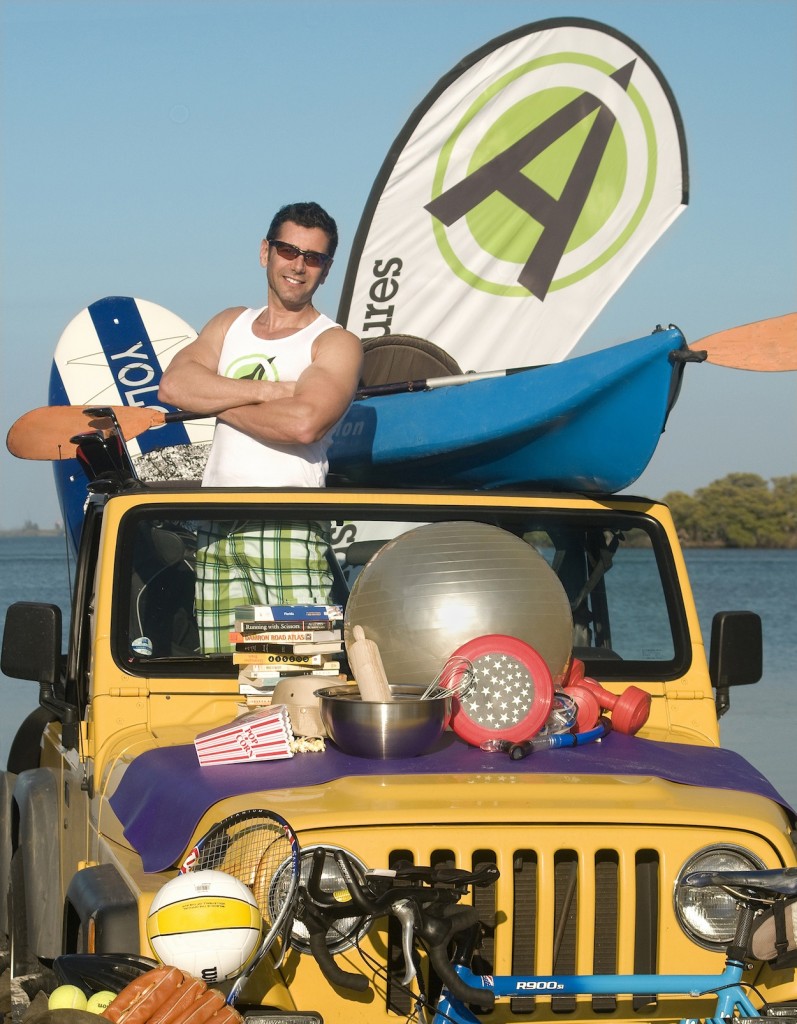 Tampa, FL – Florida's Outings & Adventures, founded as a social alternative for the gay community takes its journeys global partnering with a Travel + Leisure magazine 'World's Best' Tour Operator, Austin-Lehman Adventures.
"It's all about who you partner with, just like dating!" quips Outings & Adventures, Chief Adventure Officer, Robert Geller. 'We were attracted to each other from the start.'
Out Tampa entrepreneur, Robert Geller, created Outings & Adventures in May of 2008, the same month he was laid off at the corporate office of a Tampa Bay based national restaurant chain. "It was the push that got me to pursue my passion. I went back to my roots, developing a concept of which a personal need wasn't being met in the market place. I wanted a venue where likeminded gay men could interact outside of the bar scene," says Geller an avid cyclist and adventurer who biked the Ironman course and hiked the Na Pali Coast recently while vacationing in Hawaii.
Not ready to be satisfied just with his new company's highly successful local gay outings that attracted a member audience of 15,000+ throughout west and central Florida, Geller sought an even bigger thrill in gay active travel. Past activities have included sunset kayaking, group bike rides, stand up paddleboarding with manatees, zip lining and community service projects.
In the works for over two years, Outings & Adventures is now repositioned as a gay active travel brand offering fully guided and supported multi-sport adventures that dot the globe. "We're very excited about being engaged with Austin-Lehman Adventures and our first adventure as a new couple is coming in September – we're biking, paddling and hiking in the California Wine Country and we want to invite all our friends to go with us. Plus, we're already planning adventures for next year as well, including rafting, biking and zip lining in Costa Rica and hiking the Inca Trail to Machu Picchu," explained Geller.
Austin-Lehman Adventures founder and director Dan Austin couldn't be happier about the new relationship. "When Robert first approached us about being their preferred adventure travel provider I was intrigued. After a closer look, their good name and reputation gave us confidence that we'd be able to collaborate successfully together."
"Being "hooked-up" with Austin-Lehman means our adventures are anything but typical. We're not going to be sitting in a motor coach looking out the window watching the sites go by," states Geller. In contrast, Outings & Adventures guests will be immersed in the locales they visit experiencing their foods and culture with the support of some the best guides in the industry.
"Finding a partner that you click with on so many different levels, someone that really gets you, just doesn't come around every day," states Geller on his quest to find an adventure travel partner. Geller's interactions with Dan Austin, owner of Austin-Lehman Adventures, his family and team based in Billings, MT, solidified the partnership.
"They know adventure travel!" exclaims Geller. "I expect us to be together for a long time." Austin-Lehman Adventures' thirty-eight years of adventure travel know-how, five star guest experience and countless accolades from National Geographic Traveler, Outside and Travel + Leisure magazines sealed the engagement to create the powerhouse gay active travel brand, Outings & Adventures powered by Austin-Lehman.
Outings & Adventures powered by Austin-Lehman kicks off their alliance with an inaugural itinerary to the California Wine Country where adventurers will bike across the architectural marvel Golden Gate Bridge, hike through the towering Redwoods of Muir Woods, paddle the tranquil waters of Tomales Bay, bike and hike through Napa and Sonoma and of course tour and taste at beautiful wineries. For all the details go to: http://outingsandadventures.com/2012/03/23/ca-wine-country/.
Contributing members are responsible for the accuracy of content contributed to the Member News section of AdventureTravelNews.