Adventure Travel Trade Association (ATTA) team members frequently share breaking news, helpful information, and trend highlights with each other. Below is a curated list of the industry news, global updates, and operational ideas we've been reading and discussing over the past several weeks that we think you'll also find informative, inspiring, and intriguing.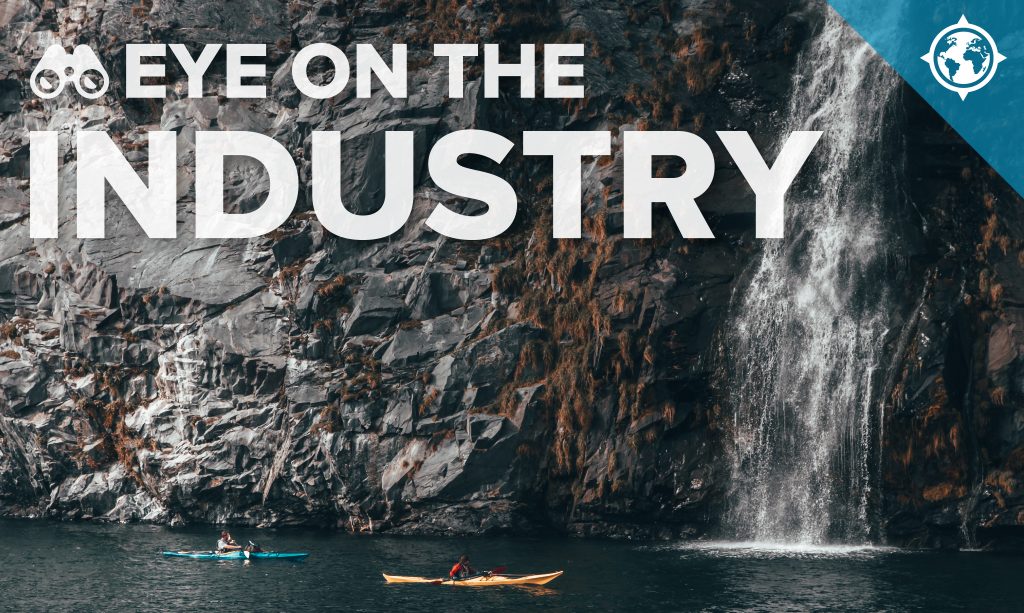 Industry News
Atlanta: An Airport Case Study in Trying to Manage Plastic Waste (Skift) – Initially the airport hoped to achieve zero landfill waste by 2020 but is currently behind schedule to achieve its goal.
Bitcoin Continues To Be On a Slow Burn as Payment Option in Travel (PhocusWire) – Though bitcoin hasn't been making news in the tourism sector lately, new partnerships and startups are making the payment model increasingly available to travelers.
Mount Everest Is Clogged With Inexperienced Climbers, But There's Too Much Money at Stake for Anyone To Do Anything About It (Business Insider) – The tourism revenue from Everest expeditions is sizable, with trips topping out at $130,000 USD.
The Netherlands' National Airline Is Encouraging People Not to Fly (Quartz) – KLM's "Fly Responsibly" campaign encourages travelers to think twice before flying.
It's Summer and Everyone Is Writing About Overtourism (Skift) – It's prime time for travel, which means that overtourism is in the headlines, but the issue is persistent and problematic at any time of the year.
Global Issues
Forest Elephants Are Our Allies in the Fight Against Climate Change, Finds Research (The Conversation) – New research from Nature Geoscience links feeding by elephants with an increase in the amount of carbon that forests are able to store.
Who Owns the Night Sky? (Mother Nature Network) – Space is difficult to regulate, and an increasing number of entities are experimenting beyond Earth's boundaries.
Canada Bans Keeping Whales and Dolphins In Captivity (National Public Radio) – Whales, dolphins, and porpoises can no longer be bred or held in captivity.
Ghost Forests Are Sprouting Up Along the Atlantic Coast (Popular Science) – Sea level increases are killing off forests in coastal wetlands.
An (Even More) Inconvenient Truth: Why Carbon Credits for Forest Preservation May Be Worse Than Nothing (ProPublica) – An in-depth, investigative report that considers the largely unrealized, negative consequences of purchasing carbon offset credits.
Business Tips
Do Your Diversity Efforts Reflect the Experiences of Women of Color? (Harvard Business Review) – A stated commitment to diversity is not the same as representing the experiences of a diverse array of people.
Unique Marketing Ideas You Need to Try (Relevance) – From contests to behind-the-scenes content, these four strategies can help companies reach their targeted audiences.
When You Should Help Your Coworkers — and When to Think Twice (Greater Good Magazine) – Giving and receiving help in the right context can boost employees' moods and create a more positive work culture.
3 Ways Being Empathetic Can Make You More Productive at Work (Big Think) – Empathy has mental and physical health benefits, and it can also make employees more productive and work more enjoyable.
10 Tips for Going Zero Waste in Your Office (Small Biz Trends) – Reducing waste, composting in the kitchen, and more.