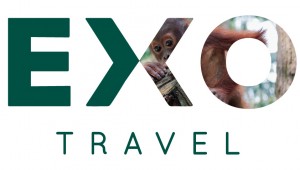 Today we are delighted to announce that EXO Travel is growing with the exciting addition of EXO Malaysia.
The new expansion comes following the recent acquisition of Insight Borneo, an established DMC in Malaysia with strengths in incentive and group travel.
EXO Malaysia Opens for Business September 2015
EXO Malaysia is already open for business, with operations steadily scaling up to full capacity over the proceeding months. EXO Malaysia will also be responsible for handling small-scale operations within Singapore, making the company's presence across Asia more inclusive and far-reaching than ever before.
Malaysia is the next logical step forward for EXO, filling the void between the Southeast Asian continent and Indonesia. Currently EXO has a presence in 8 country's; Vietnam, Thailand, Cambodia, Laos, Myanmar, Japan, China and Indonesia.
Olivier Colomes, Chief Executive of EXO Travel commented "opening a new destination is always a time of great excitement with lots of opportunities ahead. The diverse nature of Malaysia's product and environment offers the perfect combination of attributes that our clients are looking for. Malaysia provides EXO opportunities to fulfill every niche market we operate in, namely tailor-made, adventure travel and MICE. It will also enable us to provide more combined trips with the neighboring countries we are already established in. It's the perfect next step for EXO in every way!
Malaysia's Flexibility
Spanning the Peninsula and Borneo – visitors can embark on everything from beach breaks, ancient rainforests, and pristine, untouched landscapes, to modern cities, all providing truly rich cultural encounters which few countries in the world can match.
Nicky Henderson appointed General Manager of EXO Malaysia
Former Director of Product, Nicky Henderson has been appointed as the new General Manager of EXO Malaysia. Nicky first traveled through Malaysia in the 90's before going on to become a tour guide in Borneo and Peninsula Malaysia. She then moved through the ranks as a Product Manager and then onto Director of Product with EXO and is very excited to be returning to the place she calls her second home. When asked about the opportunity ahead, Nicky commented;
"Captivating, exotic, diverse and complete – Malaysia is a multi-faceted destination that offers an unrivalled traveling experience; from pristine rainforest with endemic species, to turquoise water islands and a heady cultural diversity, there really is no other country in Southeast Asia that can offer this type of immersion in a 2-week holiday".
"The potential for fresh, innovative experiences in Malaysia is in a class of its own, with so much heritage intact, and such an expansive range of cultural influences open for exploration, I just can't wait to get started!"
Contributing members are responsible for the accuracy of content contributed to the Member News section of AdventureTravelNews.