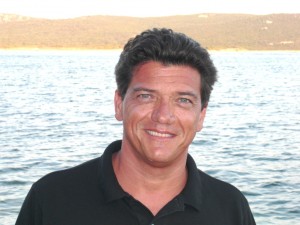 We are pleased to announce that EXO Travel and EXO Foundation have been awarded the PATA Gold Award in the CSR category, beating off stiff competition from 71 organizations and individuals globally.
PATA's Gold Awards recognize tourism industry organizations and individuals making outstanding contributions towards creating a responsible and sustainable tourism industry in the Asia-Pacific region. The prestigious award will be presented at the PATA Gold Awards Luncheon later this year in Jakarta, Indonesia.
The Pacific Asia Travel Association (PATA) is internationally acclaimed for the responsible development of travel and tourism to, from and within the Asia Pacific region. By winning the CSR category, EXO Travel and its non-profit affiliate, EXO Foundation, have been effectively globally endorsed from thousands of travel professionals who believe their work and support is contributing positively to responsible tourism.
On receiving the news Olivier Colomes, CEO of EXO Travel, said: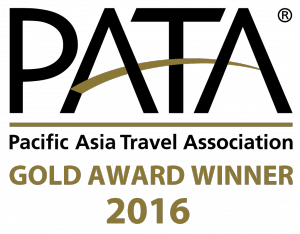 "This PATA Gold Award is one of the most important achievements for EXO Travel. After receiving the Travelife and ChildSafe certifications, it is a major step that reflects and rewards the hard work of all EXO people's commitment to CSR. We are very honoured and proud to receive this Gold Award from PATA. It encourages us to aim for higher standards in sustainability and better responsible tourism practices."
Christine Jacquemin, lead coordinator of EXO Foundation, said:
"This is a major step of the EXO journey to improve sustainability in Southeast Asia. I would like to extend my congratulations to the Regional Sustainability Team and to EXO Travel staff for joining this journey. It's been a steady 4 years of questioning, reflection, change of procedures and mind sets. The PATA Gold Award marks a major milestone of our journey. Our ambition is to now join with our suppliers, clients and travelers, to promote tourism as a catalyst for positive change. We want to make destinations better places for people to live in and for travelers to visit."
EXO's Commitment to a Sustainable Tourism Industry
This award further cements EXO Travel's and EXO Foundation's positions as leaders in corporate social responsibility, within the global tour industry.
Together, they continue to uphold their vision of a system of travel that maximizes the benefits of local communities and the preservation of their cultural and natural heritage. Their joint-mission aims to improve the livelihoods of the most disadvantaged populations, while minimizing the negative social, cultural and environmental impacts tourism may generate.
This recent award underlines EXO's commitment to a sustainable tourism industry following on from the Travelife and ChildSafe accreditations. This year, EXO Vietnam also received the CSR Award from the French Chamber of Commerce (CCIF); EXO Cambodia received a CCIF Environment Award and the EXO Group has been nominated for a Virtuoso 2016 award in the category of Sustainable Tourism Leadership.
Contributing members are responsible for the accuracy of content contributed to the Member News section of AdventureTravelNews.