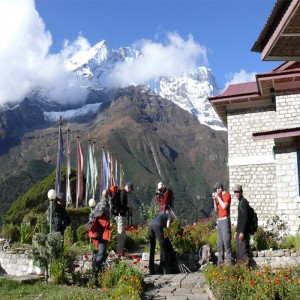 Everest Summit Lodges brings you the hidden secrets of the Nepal Himalaya!
Having seen their majestic beauty and grace for ourselves, and determined to share with all, we undertook a project to build and provide standard luxury in the lap of the ethereal Himalaya, in 2002.
Our concept of blending adventure and comfort has attracted significant interest and serves as our catalyst for expanding into new horizons. Our Five high-quality lodges define grace and serenity. For us, comfort is about providing delicacies to suit the most discerning palate, heated common rooms in the absence of full electric supply, hot water bottles in comfortable beds and rooms with en suited toilets. Quality is achieved in every aspect – hospitality, architecture and dedication – to provide a pleasant experience. Our service remains consistent, from the time we meet until you leave. We do things that make you feel special as our guest although far into the wilderness, yet surrounded by comfort and facilities. Every establishment has a pressure chamber bag and some have helipad for quick medical evacuation. The exceptional locations in which our lodges are located offer fantastic mountain scenery, We avoid crowded trails to get you up close to nature, regardless of the challenges. We will be happy to plan a program for you. Experience the majestic grandeur of the Himalaya, environments that do not respond to the flick of a switch or the twist of a dial, in the comfort of a well-organized trip.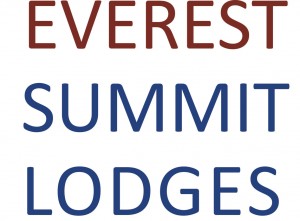 Everyone, from our worldwide partners to our guides and field staff, shares a passion for these mountains and takes great pleasure in introducing travellers to their beauty and cultural richness. Please allow us to make your vacation a memory that will entice you to return.
We run 5 Lodges in the Everest Region and offer lodge-to-lodge treks with professional guides and crew. Our clients are primarily from Germany, Austria, Switzerland, the United Kingdom and the United States, but we'd like to expand into South America, South Africa, Australia and other European countries.