New logo and refreshed website reflect the trip design company's ability to create distinctive adventures for open-minded travellers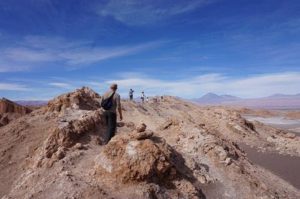 Before they were known as the Galapagos Islands, intrepid sailors and explorers knew the desolate and mysterious islands as Las Encantadas: "The Enchanted Ones." Separated from the mainland by nearly 1,000 kilometers of unforgiving ocean, Las Encantadas was a place where the natural world shaped itself by its own distinct design.
Enchanted Adventures, providing thoughtfully designed and thoroughly engaging experiences for the modern adventure traveller, has unveiled a new look and feel to fully reflect the trip design company's ability to create distinctive Las Encantadas-inspired adventures for independent and open-minded travellers around the world.
Each Enchanted Adventures trip itinerary is adapted and shaped by the destinations they offer. Like the wildlife of Las Encantadas, each is highly-specialized to get the most out of its unique locale, transformative in its experiences, and filled with unexpected and fascinating idiosyncrasies you won't find anywhere else.
"We wanted the new Enchanted Adventures look and feel to communicate that we have a strong sense of what our travellers are looking for in their next adventure travel experience," says Tatjana Angermeyer, co-founder, Enchanted Adventures. "We appreciate that our guests often come from a background of former backpackers and adventures seekers, now craving a new adventure that's reminiscent of the engaging and meaningful experiences they've had in the past, but with a little more comfort and a few more personal touches built in along the way."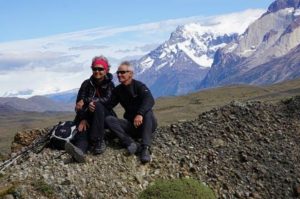 Enchanted Adventures appreciates that their guests value thoughtful and responsible, fully-steeped travel experiences that wholly embrace the culture, communities and wildlife within each destination they explore.  They recognize that the people who travel with them are looking for travel experiences that provide something substantial and design all of their trip experiences to reach that next level of destination understanding and appreciation.
"Our own history and experiences as travellers informs everything we do at Enchanted Adventures. It was important that the updated website told the story of Enchanted Adventures so that travellers can understand where we are coming from as trip designers," adds Angermeyer.
The newly refreshed enchantedadventures.com now features a carefully curated selection of ready-made trip itineraries to help visitors to envision the travel experiences Enchanted Adventures has in store for them, featuring a wide-variety of engrossing destinations in South America, Africa, Asia, and Europe and a collection of distinctive travel styles – Active Adventures, Wildlife Excursions, Cultural Encounters, Food & Wine Experiences, and Expedition Cruises – to choose from.
Contributing members are responsible for the accuracy of content contributed to the Member News section of AdventureTravelNews.