"Buy A Trip, Give A Trip" Program is the First of its Kind in the Travel Sector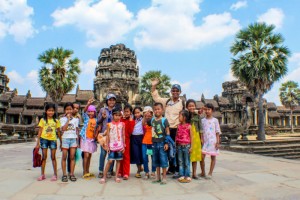 London, UK – Elevate Destinations, a US-based socially responsible luxury travel company, has been named the Gold Winner of the 'Best Innovation by a Tour Operator' category at the 2016 World Responsible Tourism Awards at World Travel Market London sponsored by Belize in a special ceremony held during World Responsible Tourism Day on November 8th, 2016.
One of 13 finalists from all over the world, Elevate Destinations has been recognized for its forward-thinking 'Buy a Trip, Give a Trip' initiative. Like other one-for-one conscious consumerism models, such as TOMS Shoes, money from trips booked goes towards excursions for disadvantaged children, a first of its kind in the travel sector. This innovation has led Elevate Destinations to provide trips for almost 500 young people, democratizing travel and allowing them to experience the cultural and natural highlights of their own countries.
Simple, scalable, and democratizing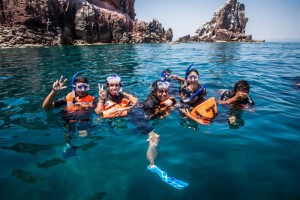 The judges were impressed by Elevate Destinations' 'Buy a Trip, Give a Trip' innovation which has so far organized 13 trips in 12 destinations for 500 disadvantaged young people, and counting. They recognize that this is a simple, scalable idea, and one that democratizes the travel experience.
"Offering youth in the destinations we serve the same opportunity to visit local iconic sights, historical landmarks and nature reserves, recalculates the equation  between tourists and local communities," Dominique Callimanopulos, Founder of Elevate Destinations.
"Elevate Destinations' pioneering 'Buy a Trip, Give a Trip' platform supports local youth in learning about their own national and natural resources, empowering their connection to their heritage and expanding their horizons. In a world where mobility is a currency, our one-for-one giving model—the first of its kind in the travel sector—levels the playing field."
Travel stories for everyone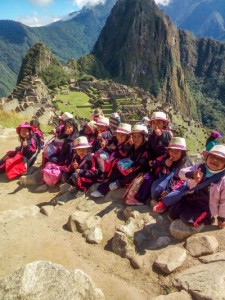 One facet of "Buy A Trip, Give A Trip" is life enrichment for its participants. The donated excursions provide underserved youth with the same kind of stories and memories that the world's leisure travel elite takes for granted. These heartwarming tales are chronicled on Elevate Destinations' 'Global Stories' blog, which turns the convention of a tour operator blog upside down.
Rather than describing the client travel experience, it looks at the lives and experiences of the kids who are benefitting from 'Buy a Trip, Give a Trip'. Through the 'Global Stories' series, Elevate clients can share the wonder with newly minted travelers and follow along with the program's momentum.
An industry-wide initiative
The judging panel expressed hope that many others would follow suit. Indeed, the concept has already begun to spread. Following the leadership and success of Elevate Destinations' initiative, several other operators have started to replicate the model and adopt it as a part of their brand.
Based on this interest and enthusiasm, Elevate Destinations will lead the way in forming an alliance with any travel provider that wishes to replicate the model. This alliance will work together to expand the reach of one-for-one giving in the travel sector, share best practices, and spread the message of conscious consumerism to the mainstream traveling public.
Watch our 'Buy a Trip, Give a Trip' video on YouTube
Contributing members are responsible for the accuracy of content contributed to the Member News section of AdventureTravelNews.