Responsible Travel has announced that the Elevate Destinations is one of the 13 finalists in the 2016 World Responsible Tourism Awards at WTM London sponsored by Belize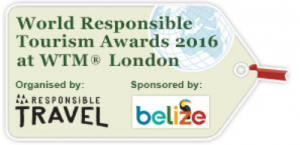 Elevate Destinations, a Massachusetts-based luxury tour operator, has successfully made it through the most rigorous tourism Awards judging process on earth, and is now competing to be globally recognised for its innovative approaches to responsible tourism.
In the category of Best Innovation by a Tour Operator Elevate has made it to the final stage of the Awards showdown for pioneering the Buy a Trip, Give a Trip model, which introduces one-for-one giving (popularized by TOMS Shoes) to tourism. For every trip Elevate Destinations sells, a portion of the proceeds go toward a local excursion for underserved youth. Locals are given a chance to experience the natural and cultural assets that attract tourism to their home countries, and to make the kind of travel memories that international tourists take for granted.
"Giving local youth access to the very resources that draw tourists to their countries broadens their horizons," says Elevate Destinations founder Dominique Callimanopulos.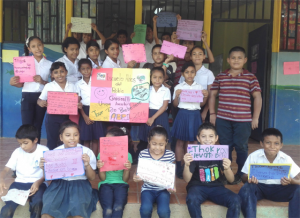 "It extends to them the gift of mobility – a chief marker of and prelude to status, education and self direction in today's society."
One of 13 finalists from a longlist of 75, Elevate Destinations is the only finalist to represent the United States. The winner will be announced at the Awards ceremony on Tuesday 8th November 2016 at WTM London, where over 500 tourism professionals, tourism ministers and media representatives are expected to attend.
The list of finalists this year is particularly innovative. Included alongside Elevate Destinations are one of India's largest hotel chains making the employment of people with disabilities and socially excluded groups a core part of its business model; and one of the world's most iconic hotels with a successful program to rescue, rehabilitate and re-release adult sea turtles; and a tourism business offering migrant-led city tours to foster greater understanding between locals, tourists and migrant groups.
Commenting on the standard of the finalists, Chair of Judges, Professor Harold Goodwin says "This year we have an incredibly strong field of contenders.
"Over the past few months each of these organisations has been subject to intense scrutiny by a panel of judges combining some of the leading minds in responsible tourism, conservation and development in the country. They have come through one of the most rigorous and competitive judging processes for an Awards scheme of this kind and have emerged as international leaders in their respective fields."
Dr Dilys Roe, a principle researcher at the sustainable development think-tank the International Institute for Environment and Development joined the judging panel this year bringing expertise in biodiversity and pro-poor conservation. With a background in tourism research stretching 20+ years she is uniquely placed to observe how far responsible tourism has come over the last two decades.
"Here we are, a mainstream awards at a mainstream travel trade event and we have amazing applicants who aren't even in the running, whereas 16 years ago it was difficult to make anything happen in sustainable tourism. This is a real leap forward".
Justin Francis, founder of the World Responsible Tourism Awards and CEO of organisers Responsible Travel echoes this view of progress.  "In the early years of the Awards we saw the same people coming back year on year – now every judging day we have things we don't know about, in sectors of the tourism industry we haven't seen before, in places we haven't seen before.
"This year we have seen levels of innovation that have surpassed our expectations, led by some truly entrepreneurial businesses. These are organisations which are using tourism as a counter to contemporary social problems, or translating ideas from other social businesses into the travel sector – they are pushing the boundaries of what responsible business can achieve".
The full list of 2016 finalists:
!Xaus Lodge, South Africa
Burj Al Arab Aquarium, United Arab Emirates
Bushman's Kloof Wilderness Reserve and Wellness Resort, South Africa
East African Safari & Touring Company, Tanzania
Elevate Destinations, USA
Friends International – Childsafe Movement, Cambodia
Lemon Tree Hotels, India
Misool Eco Lodge, Indonesia
Sam Veasna Center, Cambodia
Sapa O'Chau, Vietnam
Tren Ecuador, Ecuador
Viaggi Solidali, Italy
World Cetacean Alliance
Contributing members are responsible for the accuracy of content contributed to the Member News section of AdventureTravelNews.