24-Hour Helpline Established for Tourists Affected by the Earthquake
Ecuador's Ministry of Tourism reports that the tourism infrastructure, services and attractions in the Amazon, Andes, Galapagos and parts of the Coast are in excellent condition with airports, hotels, restaurants, tour operators, ground transportation, parks and nature reserves fully operational and welcoming visitors.
All airports in the country (both on the mainland and the islands) are open and operating normal flight schedules with the exception of the Manta airport which is exclusively open to humanitarian aid flights and is expected to resume full commercial service soon.
The provinces of Manabí and Esmeraldas, located closest to the earthquake ́s epicenter, suffered the most damage. (See map below).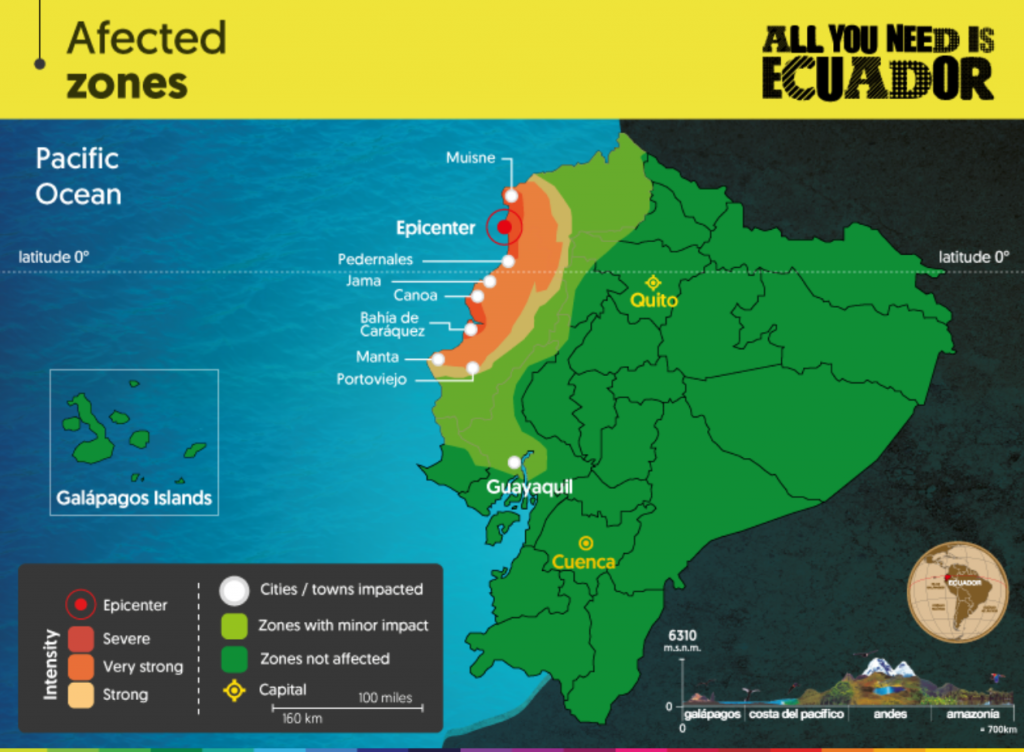 "We encourage tourists who wish to support Ecuador to continue with their travel plans and enjoy the country's diverse attractions. We invite those who haven't yet booked a trip to Ecuador to consider doing so. For those who wish to help in the recovery efforts, one of the best ways is to visit the country, and in doing so help sustain one of Ecuador's most important industries and provider of jobs.", said Minister of Tourism, Fernando Alvarado Espinel, from the coastal town of Chone where at the President's request, he and a team of volunteers are assisting in the humanitarian efforts. They are also conducting a preliminary assessment of the impact on the tourism infrastructure, services and employment in the areas most affected.
The Ministry of Tourism is committed to helping citizens and travelers affected by the earthquake. In this effort, the organization is implementing fund raising initiatives and sending rescue teams of expert mountain guides trained in search and rescue. Much of the Ministry ́s staff is on the ground providing assistance.
Also, a 24-hour tourist help line has been established by Ecuador's Ministry of Tourism to provide assistance to visitors affected by the earthquake. Phone calls, messages and emails will be attended by the Ministry's bilingual travel professionals.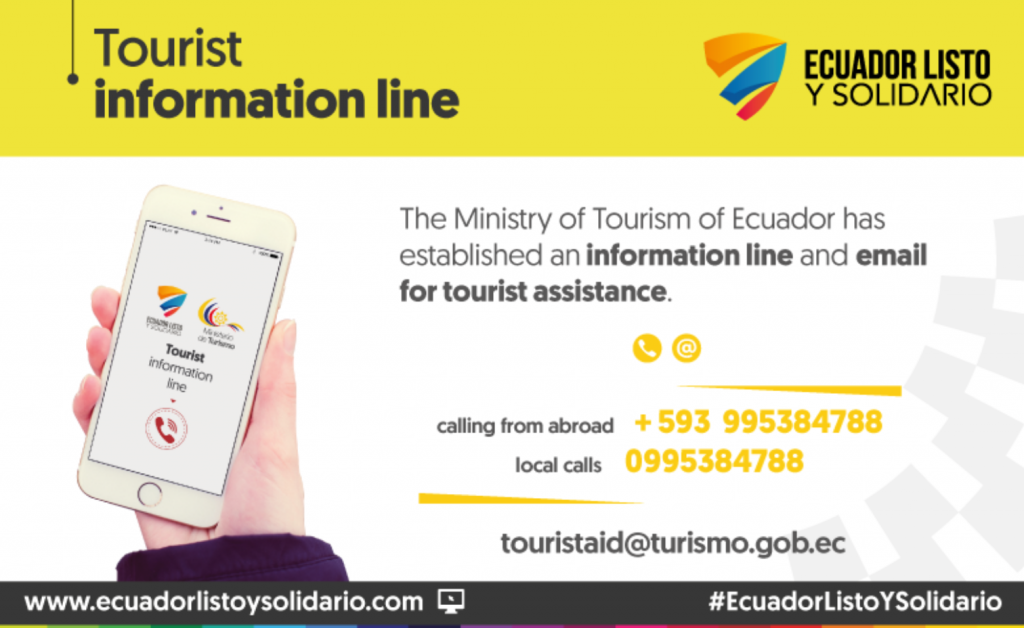 For emergencies within Ecuador, contact 911.
For information on victims and missing persons please contact:
Foreign consulates and embassies in Ecuador
https://google.org/personfinder/2016-ecuador-earthquake
Departement of Press Relations at the Ministry of Tourism: Cynthia Zapata [email protected]
Trade contact at the Ministry of Tourism: Alexandra Ordóñez [email protected]
Departement of Tourism Welfare at the Ministry of Tourism: Alejandra Montenegro [email protected]
Departement of Touristic Investment: Daniela Calero [email protected]
Contributing members are responsible for the accuracy of content contributed to the Member News section of AdventureTravelNews.