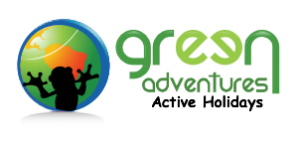 In relation to the earthquake that occurred in Ecuador of 7.8 grades. It occurred in the pacific coast line, affecting mainly towns and populations in the provinces of Manabí, Esmeraldas and Guayas.
We can inform that rescue programs are running in the country to help people that lost their homes so any kind of help is greatly appreciated. If anyone is interested check for convoys sending supplies to Ecuador.
The Staff of Green Adventures is safe and working on the tours running at the moment. The airports are operative with the exception of Manta's airport which is only used for landing planes carrying supplies to help the populations.
Some National Parks have been closed until reports are done of the safety of the places.
In the Galapagos, the Andes and the Amazon tourist operation are normal. In the coast: Guayaquil airport and hotels are operative.
The ministry of tourism will keep informing of the situation of the touristic facilities in the coastal region and we will keep you informed.
Contributing members are responsible for the accuracy of content contributed to the Member News section of AdventureTravelNews.