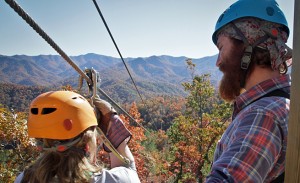 Salt Lake City, UT – Reducing in-house paperwork and streamlining and automating the reservation process also makes it easier for clients to read, understand and sign Personal Risk and Liability waivers for guided recreational activities.
That's the experience of Alaska Alpine Adventures in Anchorage that for the past year has been a client of Resmark Systems and its still-new-to-the-market WaiverSign that integrates with reservation systems and allows clients to sign waivers before they arrive at their activity site.
"The integration with our reservation system (Resmark) and the ability for us to be able to automate both delivery and fulfillment of our waivers has really freed us up to focus on bringing more value to our guests," said Dan Oberlatz of Alaska Alpine Adventures.
"After all, in the super competitive world of adventure travel, it's important to make certain that you're not wasting your customer's time. Allowing guests the opportunity to register, pay, and sign the waiver for their trip – all online and paper free – is becoming the standard set by WaiverSign, coupled with a robust reservation platform such as Resmark Systems," he added.
Anyone signing up for yoga and fitness activities and for virtually any brand-organized physical pursuit most likely will be asked to sign personal injury waiver. In fact, whether or not a company asks customers to sign waivers is a good way up front to assess how responsible and professional an organization is, explains Brandon Lake, founder of Resmark Systems in Salt Lake City.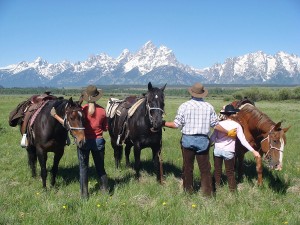 But instead of signing a piece of paper, today clients may be signing a digital on-line waiver form.
Steven Foy is Director of Sales & Guest Relations for Nantahala Outdoor Center in Bryson City, NC. His company has used WaiverSign since June 2014.
"In addition to saving on paper, environmentally and economically, the e-waiver has allowed us and our guests to save time. Putting the waiver in their hands prior to their trip has facilitated a smoother and quicker check-in process upon arrival. We also greatly value collecting the additional information on guests that we weren't catching with paper waivers," said Foy.
He added, "We expected that we would increase efficiency, see less data leakage, gain quicker and more reliable access to waivers, and would see environmental and economic savings. We also expected that introducing a significant change like this into a vital component of the legal viability of the operation would not come without complications, so we phased into it."
According to Foy, "Our expectations were pretty much right on point. We had over 7,000 guests use the e-waiver, which is 7,000 pieces of paper that we didn't buy and are not storing. We received overwhelmingly positive feedback from the guests that used the e-waiver. We also ran into complications, as expected, but the Resmark Support Team was very quick and thorough in their response."
Moose Head Ranch in Jackson Hole, WY, instituted WaiverSign 18 months ago for its summer guests, said Louise Davenport, spokesperson. The rationale to go with this system was because it's easy and efficient to use and store.
"My expectations are more than fulfilled. Resmark has been great about technical help with questions and ease of operating it. I find it has saved me time and space and helped me track clients more efficiently," she said.
Contributing members are responsible for the accuracy of content contributed to the Member News section of AdventureTravelNews.