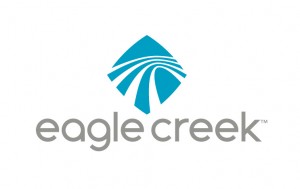 San Diego, CA – Since its inception in 1975, Eagle Creek has focused on giving back as a means to develop passion inside and outside the company. Inspiring people in unexpected ways, giving back has benefited the Eagle Creek community, employees and company.
Since becoming part of the VF family in 2007, Eagle Creek has been able to continue to develop their Live.Work.Travel. ™ program, which encompasses the unique aspects of everything Eagle Creekers do, from community involvement to sustainability practices and giving efforts. The three components of Live.Work.Travel.™ encourage thoughtful investment and participation in the places employees live, work, and travel. The program encompasses not only employees personal involvement in their community and the sharing of their passions, but also corporate sustainability, and local and international giving.
Encouraging employees to participate, Eagle Creek sponsors two Service Days annually. Donating sweat, blood and sometimes tears (of joy) to local organizations focused on rehabilitating local natural resources and educational programs, Eagle Creek consistently sees high participation, and encourages family and friends to participate along side them. By sharing their passion to get outside and volunteer, they are not only building their community, but also making a meaningful impact where they are headquartered. Most recently by co-partnering with The Escondido Creek Conservancy and Outdoor Outreach, Eagle Creek works to build sustainable relationships with organizations. Current partners include, Outdoor Outreach, North County Community Services, Escondido Creek Conservancy, Surfrider Foundation, and Wild Coast.
Eagle Creek also partners with a number of international organizations that support education and water initiatives around the world. Current partners include PEPY, Invisible Children, and Water For People.
To encourage giving internationally, each Eagle Creek employee invests and reinvests a $25 microloan, a donation originally made by Eagle Creek in the employee's name. By participating in fun initiatives that are near and dear to their heart, employees become more personally invested in international affairs.
In addition, all Eagle Creek employees are given 40 hours of extra PTO every year, if they choose to participate in the company's voluntourism initiative, which encourages people to travel and volunteer. Creekers have taken advantage of this opportunity by volunteering with Many Hopes in Mombasa, Kenya, the Hawaii Nature Center in Maui, and with Schools for Chiapas in Chiapas, Mexico.
"Employees come back from service and volunteering opportunities with a new perspective," said Roger Spatz, President, Eagle Creek. "From first-hand observations, we can see that volunteering and supporting local and international communities is simply good for the soul. And bottom line: it helps to contributes to happy, productive and fulfilled employees."
Eagle Creek is a member of several key associations, including The Conservation Alliance, Alaska Wilderness League, Outdoor Industry Association, Adventure Travel and Tourism Association, Outdoor Industry Women's Coalition, European Outdoor Group, European Conservation Alliance and Bluesign®.
Contributing members are responsible for the accuracy of content contributed to the Member News section of AdventureTravelNews.