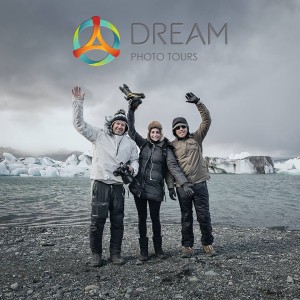 At Dream Photo Tours we offer high-quality unique photo tours for incredible life experiences.
We believe that every photo tour can become a life-changing adventure, and we are passionate about the photography tours that we create and the dreams which they fulfill in others.
Each Dream Photo Tour itinerary has been crafted from the ground up by experienced photographers, for photographers, with a focus on not only putting you in the right place at the perfect moment to capture stunning photographs, but also to offer unique life experiences.
Our tour leaders have decades of experience, not just as photographers, but also in leading photographic tours the world over and teaching photography techniques to every skill level of photographer—from excited beginners to veteran professionals, and everyone in between.
Each tour is diligently planned, researched and scouted for the unique photographic opportunities it offers. Some tours have a cultural focus while others may primarily be wildlife, landscape or architectural photography—and some a mix of all of these genres combined. In each location, we work with experienced and knowledgeable local guides and drivers, passionate about their country and excited to share it with others.
Our journeys will take you to some of the most amazing destinations in the world, offering incredible life experiences from a photo tour company that focuses on providing exceptional quality and value for our participants. Our hope is to not only share the world with you, but for you to be enriched and inspired by it as we explore together its beautiful diversity.
We are always eager to connect with tour operators with expertise in locations where we run tours or are looking to run future photography tours. We work in tandem with these operators who can offer us guides who speak the local language(s) and who have a deep understanding of the destinations in terms of culture, activities that our participants can enjoy while not out taking pictures, and interesting locations to photograph (and photograph from).
Our team of world-class photographers have had their images published in magazines, newspapers, and websites around the globe. Their list of clients includes National Geographic, PDN, Professional Photographer Magazine, The New York Times, Condé Nast Traveler and countless others.
Together they have a social media reach in the millions of followers on Facebook, Twitter, Instagram, and Google plus. This puts our Dream Photo Tour leaders in a position to help promote destinations that they travel to on scouting expeditions and turn those media, FAM, or scouting trips into social media marketing campaigns for regional and national tourism boards.
Dream Photo Tours currently runs tours in Iceland, Italy, Jordan, Cambodia, Myanmar, and Japan. We are looking to expand into Canada, Namibia, Cuba, Vietnam, New Zealand, and France.
Our goal in joining the ATTA is to network with Tourism Boards, DMOs, Hotels, and Tour Operators in these locations and others where there is a high concentration of unique photo opportunities as well as cultural, historic, and culinary experiences that our participants will enjoy.