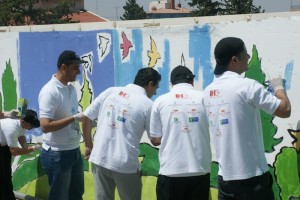 The Jordan Inbound Tour Operators Association (JITOA) under its Initiative "Don't mess with Nature" celebrated World Environment Day (WED) 2011 by organizing a series of events around Jordan. WED 2011, supporting the UN International Year of Forests (IYF) 2011, has designated this day for its largest, most widely celebrated day for positive action on behalf of the environment across the globe. The conservation and management of the world's forests is no longer a choice or a luxury, but an absolute for the survival of millions of people, particularly the world's poorest.
"Don't mess with Nature" is supporting and partnering with the tourism sector, which is one of the leading economic sectors in Jordan and clearly has great interest in environmental awareness, including a regard for environmental global challenges and factors. The tourism sector is interested in participating in such global initiatives to fulfill their commitment to sustainable environmental development.
This global celebration will illustrate that there is no trade-off between economic progress and environmental sustainability. It will also show that private companies in the tourism and hospitality sector are environmentally conscious and are part of the solution.
Whether it's switching from plastic bags to cloth bags, car-pooling with colleagues, or organizing a tree-planting day, the activities can be big, small, local, international, noisy, quiet…just as long as they're green. On this day, "Don't mess with Nature" has supported celebrations throughout the country.
The following "Don't mess with Nature" major Inspirational WED 2011 events have been organized on this day: Mövenpick Resort & Spa Dead Sea celebrated by naming and tagging all plants at its Resort Garden; Toledo Hotel implemented sustainable Eco-practices in its outdoor area by using organic chemicals, collecting garden waste and delivering it for composting, planting small trees and native flora that require low-water-use and are adapted to arid regions, and re-using Grey water from its swimming pool; Kempinski Hotel Amman supported "Don't mess with nature" by spreading awareness of the theme and of eco-awareness practices on its website for guests and for its staff on their employee news board to ensure that each employee got the idea of saving nature and caring for the environment through their own actions; Le Royal Amman sent  Awareness circulation to all staff to use environmental practices , for the guests convenience working to start using Newspapers' fabric bag, a slideshow  about environment screened at the hotel LCDs and Elevators to promote for WED2011 ,also Le Royal Amman is planning for a sustainable social events in cooperation with public sector.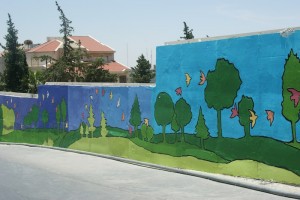 InterContinental Hotels Group organized a variety of activities among their hotels: InterContinental Jordan organized a cleanup day; InterContinental Aqaba planted flowers around its property; Crowne Plaza Amman organized a mural painting activity related to forests – the theme of WED 2011 in cooperation with Iona Fournier-Toms a Mural Artist; Crowne Plaza Petra employees planted trees; Holiday Inn Amman painted the sidewalk around the Hotel; and Holiday Inn Dead Sea Resort conducted a hiking & cleanup event.
Finally, in the evening, "Don't mess with nature," in cooperation with The BLUE FIG café & The Green Platform, organized an open-to-the-public film screening event for A Crude Awakening: The Oil Crash – an award winning documentary film about peak oil. A discussion of the movie followed.
Contributing members are responsible for the accuracy of content contributed to the Member News section of AdventureTravelNews.