Adventure and Luxury Downunder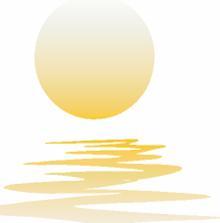 Distinctive Destinations Downunder is the North American marketing arm for many of Australia's top luxury resorts and adventure experiences . The company, started by Sue Herrick almost 30 years ago, represents Australia's finest, and a portfolio that introduces the opportunity to combine the beauty of Australia, its unique fauna and flora, the rugged outback and Flinders Ranges, the stunning pristine West Coast, amazing Kangaroo Island, (Australia's "Galapagos", the Daintree Rainforest, the beautiful Blue Mountains, and World Heritage listed Lord Howe Island with the finest of accommodations, whether it be luxury tenting or elegant rooms; all properties offer the freshest and best foods, fine wines and exceptional adventures with unequalled interpretive and guiding programs.
Additionally, the company represents Emirates Hotels which was recently awarded the World Travel & Tourism Council highest accolade for excellence in tourism conservation.
Added to the client base is the Vanuatu Tourist Office, a representation that goes back over 20 years, and is a great part of the adventure experiences that Distinctive Destinations Downunder has to offer.
We work with all sectors of the market and look forward to meeting new and innovative operators willing to 'ratchet up a notch' and include our properties in their South Pacific (and Emirati) tour offerings.
Connect with Distinctive Destinations Downunder on ATTA's The HUB.