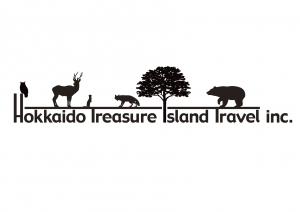 Hokkaido Treasure Island Travel Inc. is a DMC (Destination Management Company) based in Sapporo, the capital city of the island. Hokkaido, the northernmost island of Japan, has become one of Asia's top travel destinations. Loved by both Japanese and visitors from abroad, inbound numbers increase by thousands each year. What does Hokkaido have to offer? Untouched nature, active volcanoes, powder snow, fields of flowers, unique local cultures, nationwide famous delicacies of both land and sea, and much more. Keeping a strong connection with local guides, our team is dedicated to planning high-quality, authentic and customizable itineraries for all travelers to enjoy the many treasures this island has to offer.
What We Do – Our Services
Keeping it Personal: We have personal relationships with over 300 guides in Hokkaido, offering more than 1300 programs for visitors to enjoy throughout the year. With this strong connection, we constantly strive to make our tours more unique, more adventurous, and more luxurious, catering to our customers' requests.
Keeping it Unique: One unique aspect of our company is our "Regional Tourism Development Department". We have a team of passionate members meeting with local communities to brainstorm new ways to introduce the precious land, activities and products available in the region to visitors from abroad. Through this we are able to create innovational programs unlike any other: meet the locals, homestay on a farm and drive a tractor, learn how to cook from fisherman's wives, and more.
Keeping it Local: We provide professional concierge services. Since all of our staff live in Hokkaido, we are able to provide the most recent information on the latest tourism, foods and more. Based in Hokkaido, we can provide 24hr service support in detail, eager to help visitors enjoy their travels at ease.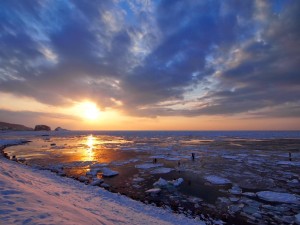 Why We Do It – Our Mission
We want to energize our beloved Hokkaido through our "Best Tourism Service in the World".
We venture for innovation daily, in order to generate new values.
We treasure our region and friends; joy is shared with everyone involved.
We engage our duties with honor, as a member of the tourism industry that contributes to world peace and growth of the Japanese economy.
What to Explore – Hokkaido's Treasures
Nature
Hokkaido is proud to share its nature with breathtaking landscapes constantly changing all four seasons of the year. Meet the graceful Japanese Red-Headed Cranes in the vast Kushiro Marshlands. Canoe through peaceful lakes and rivers, or trek through towering mountains and see the steam rising from active volcanoes up close. The hot springs on the island are sure to relax your mind and enliven your soul. Watch the mysterious drift ice flowing in to the Okhotsk Sea, a rare beauty. The Shiretoko World Nature Heritage Site in northeast Hokkaido is well-known for its untouched nature, a rich environment vital for rare species such as theBlakiston's Fish-Owl, Stellar's Sea-Eagle, and White-tailed Sea-Eagle. You may even see Brown Bears and their cubs catching fresh salmon! Let us be your guide to experience the rich nature of Hokkaido.Shiretoko World Natural Heritage Site Wildlife Cruise
(Video Link: https://www.youtube.com/watch?v=BnLAbiy5omA#t=13 )
Culture
Meet the Ainu people of Hokkaido, a rare community with rich culture in the arts, music, and ceremonial customs. Marvel at the sculptures of Kan Yasuda, a talented Hokkaido artist with worldwide fame. One of the best ways to experience the culture and lifestyle of the land is through food. Japanese cuisine is worldwide famous, the most popular destination to eat seafood in Japan is Hokkaido! Why not eat it fresh here? Three oceans, fresh air, fresh water flowing from the mountains, and never-ending plains topped with passionate farmers, make many of the best ingredients in all of Japan. We offer tours to meet the locals and learn their culture first-hand; cook with a fisherman's wife, or harvest ingredients for a pizza baked right on the fields.
Adventure
If you love the outdoors, fresh air, and wide open landscapes, you'll be happy to know it all becomes your playground for exciting activities. Enjoy rafting, cycling, hiking, canoeing, skiing and snowboarding in powder snow at Niseko and more (by CAT or by helicopter too!). Walk along the moving drift ice over the northern sea, and even soar the skies. We can organize tours to match your interests, from a 6-day cycling tour to 4-day hiking across Hokkaido's mountain ranges! Anything is possible, even just a quick adventure in your travel itinerary.Whitewater Rafting
(Video Link: https://www.youtube.com/watch?v=-L_0olYDNlI)Hot-Air Balloon Ride Over Hokkaido's Vast Plains
(Video Link: https://www.youtube.com/watch?v=HIHVV9rd8Ew)
Join the Adventure – Contact Us
We are thrilled to be part of the ATTA this year, and are eager to take this opportunity to introduce Hokkaido to the West! Hokkaido has many treasures to be discovered, with visitors from abroad finding themselves never wanting to leave. We hope to spread the beauty and rarity of the island through meeting you, and would love to work on projects together to provide travelers a journey they will never forget. See you soon!
Contact Name: Yuki Homma
E-mail: [email protected]
International Call: +81-11-252-2119