The Adventure Travel Trade Association (ATTA) is pleased to release "Offline Marketing Tactics for the Adventure Industry," the second marketing report in its Adventure Marketing series. Each report in the Adventure Marketing series focuses on a platform or marketing tactic important for adventure travel marketers. This report on offline marketing tactics as well as the first report on Instagram Stories are made possible with the support of Beattie Tartan.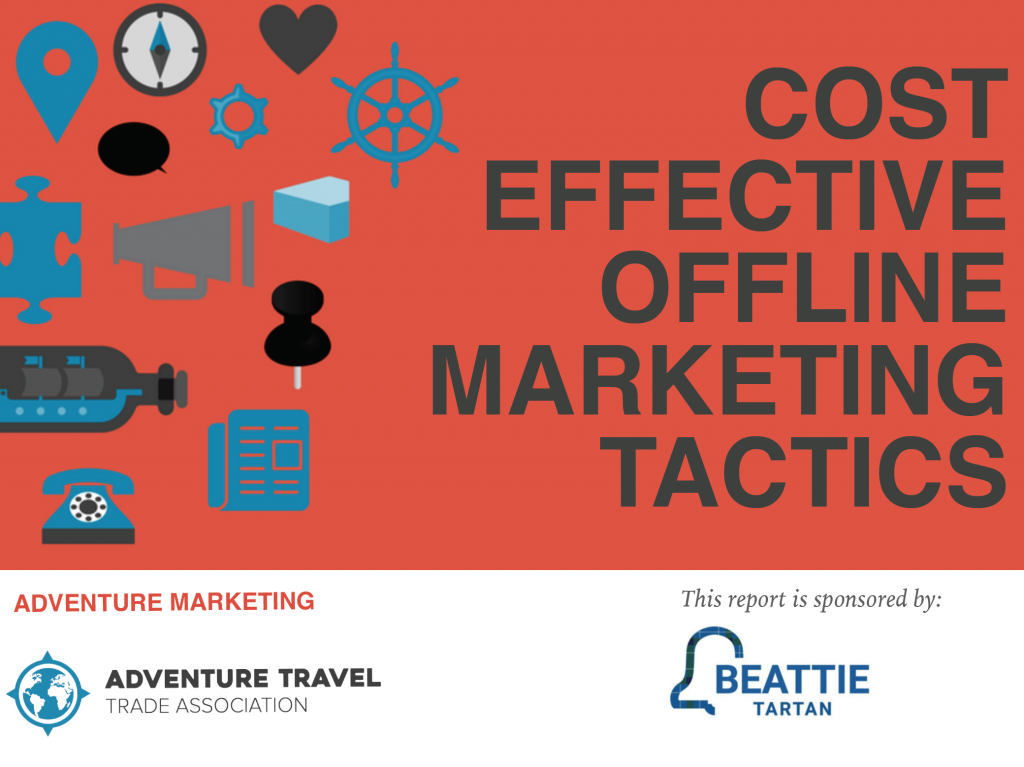 In 2017, a large part of tourism marketing is done online, but the offline marketing channel continues to hold potential for adventure tourism companies. Marketers may find that certain segments of their target markets initially discover their companies through offline marketing. Offline marketing can, therefore, be a useful strategy when trying to capture new leads, which can then be driven to online platforms and nurtured through online tactics.
Offline marketing tactics for adventure tourism focus on raising the awareness of a company's brand and improving its reputation, especially within the company's local and professional community. This can be done through events, speaking engagements, and finding partners that increase exposure and reach of a company's marketing messages.
Leveraging past guests' positive experiences and turning these clients into brand ambassadors is also an exciting marketing opportunity for adventure travel companies. To extend offline reach, adventure travel companies may consider how regular business processes, like recruitment, can be turned into marketing opportunities.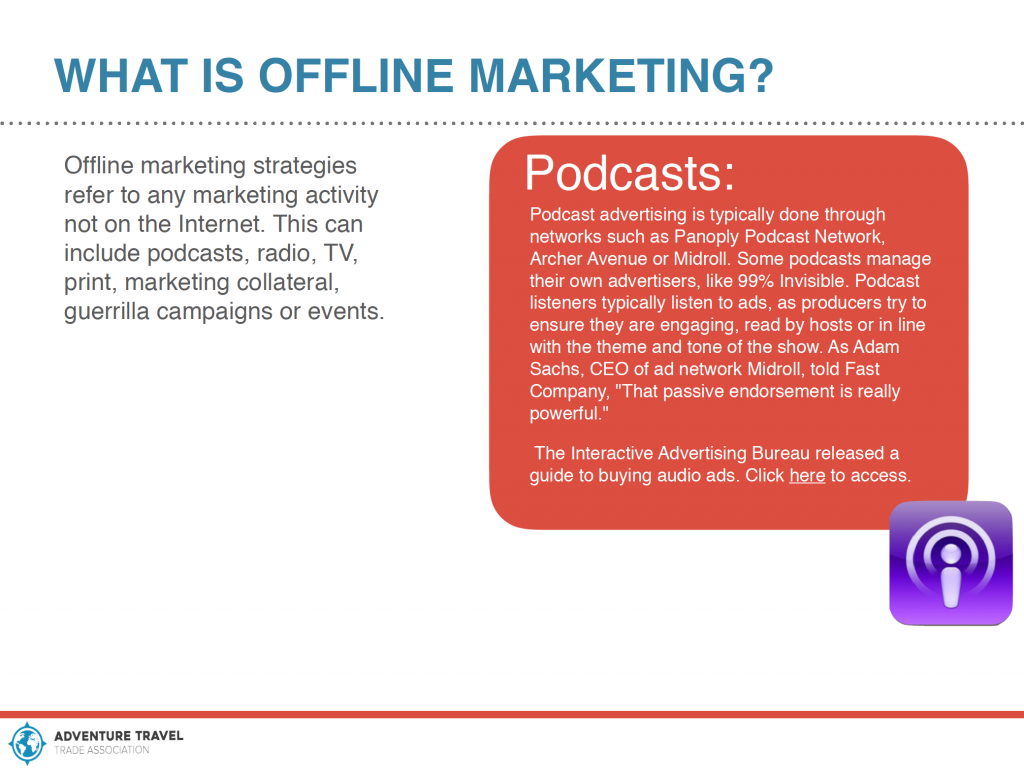 In this report, adventure marketers will find useful tips and examples of various offline marketing tactics, such as:
Leveraging your community;
Positioning yourself as an expert;
Creating memorable marketing materials;
Finding the right partners;
Creating ambassadors out of past guests;
Bridging online and offline marketing tactics;
Engaging creative recruitment practices.
The free report is now available for download.
The third Adventure Marketing report, "Distribution Tactics for Online Video," will be released in the fall.