AdventureELEVATE 2017
AdventureELEVATE is a chance for adventure travel industry businesses to share experiences, best practices, stories, and build networks. Along the way, gain fresh ideas for making your business and traveler experiences even better.
Few industries top travel when it comes to impact: on the environment, on communities, on individuals as their worldview shifts in response to new experiences. The adventure industry is frequently on the leading edge of mainstream travel trends, and as the touchpoints with mainstream travel businesses and travelers become more numerous, the opportunity for us to drive and influence trends and preferences increases. As leaders, what do we want our future legacy in this industry to be? What do you as a business owner or manager want your legacy to be? All of these questions led to our theme for AdventureELEVATE this year – Future Together.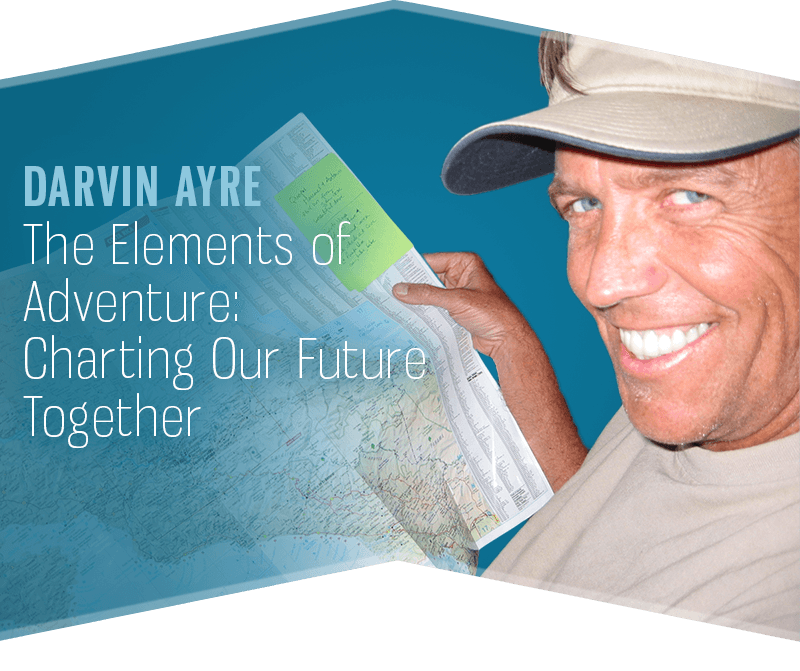 In conjunction with the thorny big picture questions, adventure businesses also grapple with  complex day-to-day realities, namely: drastic effects of climate change, currency fluctuations, political upheavals, ever-changing traveler preferences and new marketing opportunities. What are the latest strategies and tools for managing a business in this complex environment?
Two keynote sessions planned for AdventureELEVATE 2017 in Coeur d'Alene, Idaho April 12 – 13 will help address today's challenges and opportunities in a new format that emphasizes collaboration and how we can "Future Together."
On April 12, Darvin Ayre, an experienced outdoorsman and expert facilitator, will lead us through a dynamic and interactive opening keynote session. Participants will share and react to information about the latest trends, business challenges, and goals in this facilitated visioning and fact-finding session. The following day features Clark Scheffy, from the award-winning global design firm IDEO. Scheffy will share techniques and tools for creative leadership, guiding the audience through both the theory and practice of the designer's approach to creative problem solving. We will gain perspectives and tools for thinking about business problems differently, allowing teams to generate unexpected, creative, and winning solutions.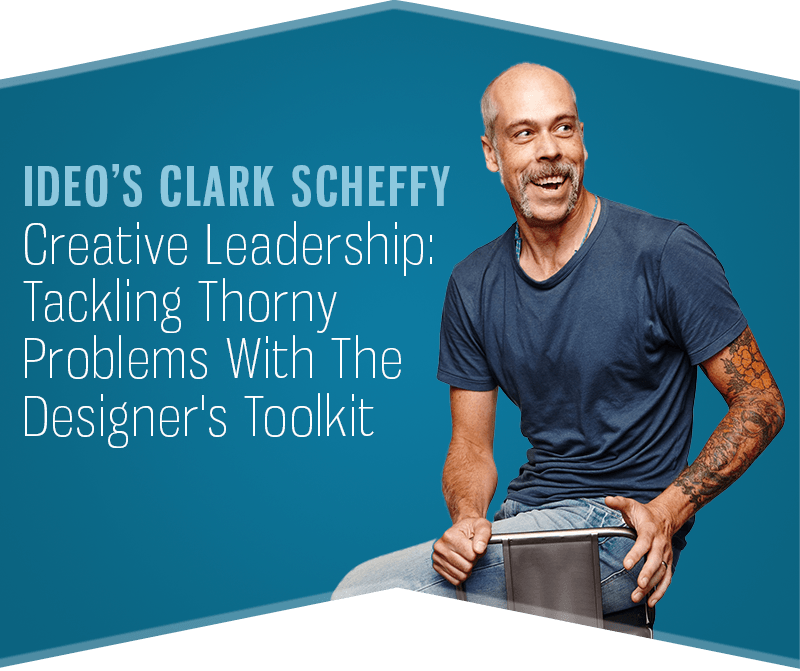 With content designed especially for adventure travel organizations and based on past delegate feedback and submissions, additional educational sessions will cover topics in three tracks focused on Technology, Marketing and Business Management.
As always, AdventureELEVATE will offer delegates additional opportunities to network during coffee breaks, meals and in the third annual "Disruptive Networking Adventure" that has networking in its DNA. DNA is the ATTA's take on a creative networking function with drinks and giveaways and an engaging activity that will ensure delegates have fun while doing business at AdventureELEVATE. There will also be a dedicated MediaExchange, where delegates can meet with international writers, editors and influencers who specialize in adventure storytelling. There will be space for 300 delegates to attend AdventureELEVATE.
To attend AdventureELEVATE, explore the Coeur d'Alene region and Future Together, register for your spot at #ATTAelevate now.