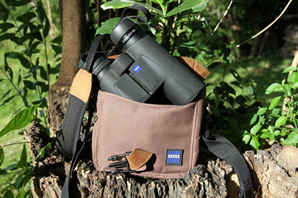 Nairobi, KENYA – Cheli & Peacock Safaris is giving a complimentary pair of limited edition Cheli & Peacock Zeiss binoculars to any couple who book a safari through Cheli & Peacock at a C&P Portfolio property. Carl Zeiss, international leader in optics since 1846, has developed exclusive Conquest HD 8×42 binoculars to enhance a safari experience, making them a must-have safari essential. Each pair of binoculars is worth $1000. C&P Portfolio properties, which include Cottar's 1920s Safari Camp, Elephant Pepper Camp, Elsa's Kopje, Joy's Camp, Kitich Camp, Lewa Safari Camp, Loisaba Wilderness and Tortilis Camp, can't get much better, but the way you view and experience them can, thanks to the limited edition Zeiss binoculars.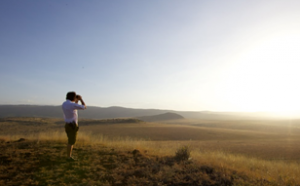 The binoculars will not only bring your safari experience closer, but also in high-definition, making them impossible to put down. Get that much closer to a feeding pack of lions with the 8x magnification, which provides a stable image in all viewing conditions and the HD-lens system that guarantees the highest quality color reproduction. With a specially designed 42mm lens, ideal for twilight conditions, early morning and late evening game drives are brought to life. The binoculars' robust ergonomic design includes a special grip for stability and an easy accessible focus wheel that allows even the smallest details of the African bush to appear sharp and color neutral. At 750gms, the limited edition Conquest HD binoculars are the ideal safari companion, just large enough to allow superb optics while remaining sufficiently compact for day use.
"We are passionate about giving our clients the ultimate authentic safari experience and are delighted to work with the team at Zeiss to offer our guests some of the best binoculars for wildlife safari," said Stefano Cheli. "We hope that these special limited edition Cheli & Peacock binoculars will not only bring the excitement of safari that much closer, but also serve as a life-long safari companion."
Contributing members are responsible for the accuracy of content contributed to the Member News section of AdventureTravelNews.