Cascada Expediciones, Chile's leading adventure tour operator and owner of the award-winning EcoCamp Patagonia, is pleased to announce that, on September 12th, 2017, at the PURE Awards at PURE Life Experiences, our Dientes Circuit program was awarded top prize in the Transformational Travel experience category.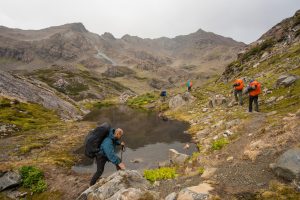 We wish to say a heartfelt thank you to those who voted for us, as well as acknowledge and applaud the caliber and merit of our fellow nominees; it was an honor to be ranked amongst such distinguished, unique travel itineraries.
The Transformational Travel category celebrates "an immersive, perspective-shifting itinerary that challenges and inspires the sophisticated traveller on a deeply personal level, creating emotion through the powerful medium of storytelling and transforming their life for the better."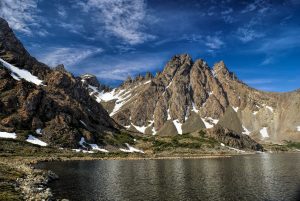 The Dientes Circuit, located on Navarino Island in Tierra del Fuego, offers thirty-three miles of undeveloped, untrammelled discovery on the southernmost trek in the world; a path that winds into the heart of the Dientes Massif through valleys, peat bogs, forests, meadows, rivers, and lakes, finally summiting on top of the world, overlooking the Beagle Channel, the cities of Puerto Williams in Chile and Ushuaia in Argentina, the Wollaston archipelago, and Cape Horn. With no trail infrastructure save for markers, it's the ultimate back to the wilderness experience; a chance to reconnect with nature and hike somewhere that is truly wild.
Thank you to everyone for voting and the support of the Dientes Trek and Cascada. We are honored and humbled by this distinction, and will continue working hard with our industry partners to share and promote unique, transformational travel experiences and help create lifelong memories for intrepid travelers all over the world.
Contributing members are responsible for the accuracy of content contributed to the Member News section of AdventureTravelNews.