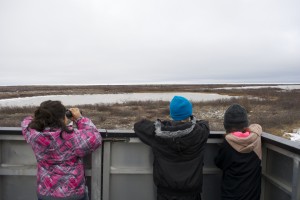 Everyone deserves the chance to travel. Yet exploring the wide world is often a privilege reserved for a select few. That's why Frontiers North Adventures is giving the gift of travel to some of the youth served by Winnipeg's Marymound organization.
In a special "Buy a Trip, Give a Trip" initiative, for every space sold on Frontiers North's November 7 Polar Bear Adventure, the company will match it with a separate polar bear adventure for a young person from Marymound on a different date.
Being up-close with wildlife and seeing conservation projects first-hand can have a powerful impact – especially on youth who may never have the opportunity to travel even within their own country.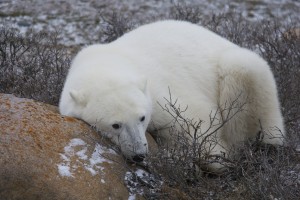 "We know how special it is to visit Churchill and experience wild polar bears," said Frontiers North Adventures CEO John Gunter. "It is our great privilege to share this place and these incredible animals with guests from around the world and with guests from Winnipeg and Marymound. It is our hope that Marymound's kids will be inspired by this experience and become conservation leaders in their communities back home."
Marymound first joined Frontiers North in Churchill on a One-Day Polar Bear Adventure in 2014 when a group of seven kids received the opportunity to see and experience polar bears in the wild on an official Tundra Buggy® adventure. Mardy Yager, Marymound's Manager of Fund Development was among the adult chaperones to go on that trip.
"The young people at Marymound had an incredible experience in Churchill," said Yager. "The entire day was filled with excitement and wonder. It's a terrific opportunity for our youth to learn what it takes to become stewards of their environment. We hope that Winnipeggers support this unique opportunity to provide this amazing life experience to even more of our kids."
Contributing members are responsible for the accuracy of content contributed to the Member News section of AdventureTravelNews.