Iconic luxury brands partner to offer Ready-to-Book trips following new vehicle deliveries at the BMW Welt
Focused on providing memorable and immersive experiences, Butterfield & Robinson, the world's premier luxury travel company, is proud to announce it has been named as the exclusive travel partner for BMW's European Delivery Program. The Canadian tour operator has designed three fully customizable travel itineraries for BMW owners once they take delivery of their vehicle at the legendary BMW Welt in Munich. The Ready-to-Book self-drive itineraries are curated, pre-designed packages spanning five days of adventure around Germany to Paris, Prague and Vienna, with B&R's customizable bespoke travel itineraries also available to BMW drivers.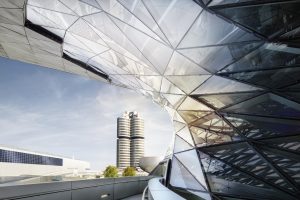 "For ten years, BMW's European Delivery Program has allowed new owners to enjoy an unmatched car buying experience," said Cindy Ryerson-Czock, Special Sales Manager, BMW of North America. "Through our new partnership with Butterfield & Robinson, we're ensuring that our owners' first moments with their new BMW will be cherished for years to come."
Once participants of BMW's European Delivery Program arrive in Munich, a delivery specialist will greet them at the iconic BMW Welt. As an homage to German design, welcoming customers and visitors the world over, the Welt is a place of meeting and change, as BMW owners have been taking delivery of their new vehicles here for 10 years. Once owners have taken possession of their new BMW, they can experience their vehicle on one of B&R's self-drive itineraries—choosing either Signature or Bistro level hotels. At the end of the road trip, owners conclude their travels by dropping their vehicle off at one of 12 convenient locations in Europe for its journey back to the United States.
"Given B&R's expertise in planning and executing luxury itineraries, coupled with BMW's reputation as the ultimate driving machine, this partnership is truly a match made in Munich," said Norman Howe, president and CEO, Butterfield & Robinson. "BMW drivers can kick start their ownership with customizable road trips spanning Western Europe's most breathtaking bends, revered lodgings and marquee meals. They're quite literally in the driver's seat throughout the entire experience."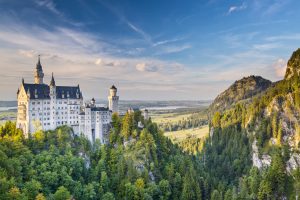 Just as BMW owners can fully customize their new automobile for pickup in Munich, B&R can also craft an adventure exactly of the driver's choosing. With expert trip designers across the continent, car owners can experience bespoke travel complete with the finest hotels, meals at the best restaurants and private tours from the most well-informed guides in Europe. B&R also offers recommendations on exhilarating road routes that will put travellers' new wheels to the test.
The following B&R itineraries for the European Delivery Program are Ready-to-Book, curated and pre-designed trips:
Journey through the foothills of the Bavarian and Austrian Alps, with curated stops in Füssen, Innsbruck, Kitzbühel and Salzburg before returning to Munich.
Take in guided city walks and castle tours (including Castle Neuschwanstein), Bavarian spa treatments, visit wineglass producer Riedel, the notorious Kehlsteinhaus ("Eagle's Nest") and tour Salzburg, the City of Music.
Premium hotels in Krün, Innsbruck, Kitzbühel and Salzburg provide private nesting among mountains, river banks and within traditional city centres while offering the best restaurants in Germany and Austria.
Drive through three countries, from Munich to Fuschl in Austria to Cesky Krumlov, Prague and Herálec in the Czech Republic, before finishing in Vienna.
Enjoy privately guided tours of Salzburg, the city of Mozart, scenic bends along the Vltava, Salzach and Danube rivers, before touring backcountry roads to the UNESCO-designated Telc and Wachau Valley.
Stunning hotel stays in an Austrian castle, river views from a revered Bohemian haunt, and luxury Baroque lodging are among the trip's accommodations.
Depart Munich through the Black Forest to Baden-Baden, with a day trip in Heidelberg, before setting off to France to see Illhaeusern via Strasbourg, and later Beaune and Paris.
Culinary highlights of the trip include dinner at a Michelin three-star restaurant Illhaeusern alongside expert wine pairings.
Experience luxurious stays and spa treatment at a grand hotel dating back to the 1870s, a stylishly-modern riverside inn, and Beaune's iconic 19th century hotel with dreamy courtyard views.
Contributing members are responsible for the accuracy of content contributed to the Member News section of AdventureTravelNews.