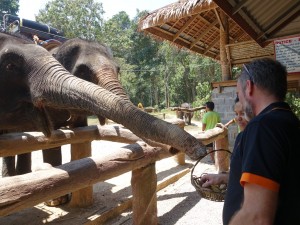 Buffalo Tours, a pioneer in responsible travel in Asia, has completed an encompassing audit of 38 elephant camps within five of its destination countries. The audit project, in line with Buffalo Tours' responsible travel policy to protect the welfare of Asia's wildlife, has selected 20 camps that meet welfare and safety requirements. Buffalo Tours is now proud to recommend these sites by to travellers coming to Asia.
The audit campaign included Thailand, Indonesia, Laos, Cambodia and Myanmar. Buffalo Tours used 81 criteria to assess elephant camps within seven broader themes: "Safety & management", "elephant care", "conservation and breeding", "elephant working conditions", "elephant in musth", "staff working, training and knowledge", and "local community support".  Camps were graded with six classifications:
Excellent Approved
Great Approved
Good Approved
Good Approved With Caution
Improvement Needed
Unacceptable
The camps which appear in the bottom three grades are not recommended or sold by Buffalo Tours. Buffalo Tours has sent assessments to all elephant camps for their maintaining positive aspects and improving negative points.
"This was a meaningful project, in line with our company vision and values supporting sustainable and responsible travel. We are now confident to advise our global partners like Flight Centre, Vakanties, Wendy Wu and Topdeck where they should send their clients." said Graham Harper, Educational Travel Manager and Chairman of Buffalo Tours Responsible Travel Advisory board.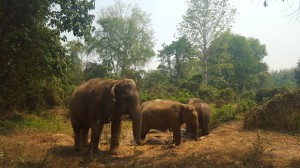 "One objective of the project was also to empower camps to improve and respect captive elephant welfare. Once camps are committed to ethical operations, they have better chance to afford sustainable revenue. This also allows Buffalo Tours to indirectly assist our clients in travelling responsibly in accordance with our mission: "Changing lives through travel," Graham continued.
"The team planned to test each camp's operations against a list of 81 points, each delving into the welfare, safety and care standards of the camp. The audit was completed after over a year of tireless and painstaking work – work that was the catalyst for wonderful changes happening within many camps," wrote Nicolas Dubrocard, an expert who collaborated on the project on behalf of Wild Asia. Wild Asia is committed to improving sustainability in the travel and hospitality industry.
Travel industry experts and travellers alike are invited to read the behind the scenes story written by Nicolas about the audit project and its impact on elephant welfare in Asia http://www.buffalotours.com/blog/elephant-welfare-asia-riding-responsible-travel-wildasia/
The list of qualified elephant camps can be found here.
Contributing members are responsible for the accuracy of content contributed to the Member News section of AdventureTravelNews.