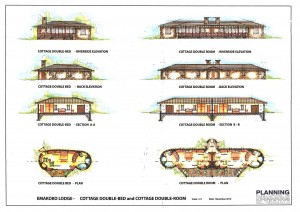 NAIROBI, Kenya—Bush and Beyond, the central booking and reservations office for a selection of luxury camps and lodges in Africa, is welcoming a new property, The Emakoko Lodge into their portfolio of Kenya properties. The Emakoko is a uniquely-designed lodge that is situated on 15 acres of land bordering Kenya's Nairobi National Park that will be opening in December 2011. The isolated lodge is in an idyllic location just 20 minutes from Nairobi's airport and the city's main attractions. The Emakoko offers travelers a welcome respite from overcrowded Nairobi and gives them a bona fide wilderness safari experience despite its close proximity to the city.
The Emakoko is a twenty-bed luxury lodge that's artfully built into the side of a valley on the Mbagathi River, which borders the park. Nairobi National Park creates a natural barrier between the lodge and the hustle-bustle of the city, with ample opportunities for wildlife viewing and time in nature. All of the rooms overlook the river and the park, and are surrounded by stunning trees, including the majestic Migumo (fig) trees which play an important part in Kenya traditions. Guests are treated to views of a large variety of wildlife like lions, zebras, hippo, rhino, giraffe, and more, while enjoying the relaxing comfort and natural beauty of the lodge.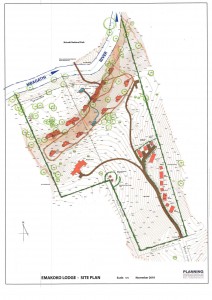 Anthony and Emma Childs, the creators and owners of The Emakoko, came up with idea after enduring dozens of harrowing and exhausting transfers through Nairobi, the hub that all weary Kenya safari-goers must pass through while taking a Kenya vacation. They wanted to design a place where people traveling through Nairobi could begin and end their Kenya safaris on a relaxing and positive note (with no stressful traffic, pollution, and noise). The Emakoko offers a welcome alternative to traditional Nairobi accommodation.
The Emakoko Lodge is opening in December 2011 and is currently accepting bookings. For more information about Kenya safaris and Bush and Beyond, contact Elizabeth Bean Crookston at 647-344-9492 or by e-mail at [email protected] or visit www.emakoko.com
Contributing members are responsible for the accuracy of content contributed to the Member News section of AdventureTravelNews.