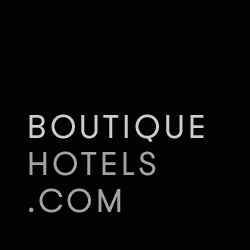 Simply put, BoutiqueHotels.com connects curious, adventurous travelers with authentic boutique hotels. We thoroughly research hotels and make sure they're boutique quality so you don't have to take a gamble on your stay. We work hard to be your trusted travel partners, giving advice when you need it and getting you answers to all your travel questions. That means being available to you in any way you need us, whether you prefer phone (+1 866-500-5005), email ([email protected]), or chat (on our website). Unlike other booking sites, we want to be involved with your trip before, during, and after–as much or as little as you want us to be!
We got our start in the travel industry with a mind to bring about the change we wish to see in the travel world. We're tired of hotels that are soulless, often corporate, or are simply not at all as advertised. And have you noticed the overwhelming array of options whenever you search? Even sites that are supposed to be "curated" feel more like marriages made for business rather than love. After spending a lot of time researching and traveling, we decided to build a website that solved all those problems: BoutiqueHotels.com.
Not just any hotel–especially a self-labelled "boutique hotel"–actually is one. It's critical for us to keep in mind three characteristics of boutique hotels during our evaluation of a property:
Conscious design
Intimate spaces
Unique stories to tell.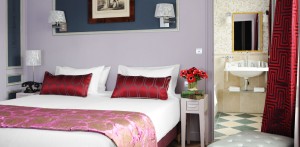 You wouldn't want to spend time in a place that treats you like a number, prizing profit over the experience–so why should your hotel treat you that way? Boutique hotels are uniquely decorated with a clear sense of self and story. Personalized service comes standard with these sorts of places, so you've always got a friend in your corner to give you advice on what's really amazing to do in the area. When we evaluate hotels, we're not only looking for high-quality amenities and facilities; we're also looking for local stories that you can't find anywhere else. These are the types of hotels that make an effort to bring the outside environment in, be that the local music scene or quite literally the outdoors. What better way to get to know your destination than by fully immersing yourself in it?
Starting out with 5 cities (including our hometown of Miami), BoutiqueHotels.com has now expanded worldwide! We've dared ourselves to get to know the far-flung corners of the globe as well as more of our own backyard and are very happy to report that our handpicked boutique hotel collection gets better by the day. Traveling adventurously pushes you out of your comfort zone and into a journey you didn't imagine you would take—but ultimately are so glad you did. And even when you've hiked for days across what feels like uncharted land, isn't it nice to go back to a hotel that luxuriously reflects the environment you find yourself in? (We thought so.)
Stay authentic and stay boutique, intrepid travelers!
Connect with BoutiqueHotels.com on ATTA's member online community The HUB