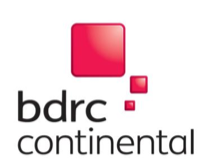 While smartphone ownership amongst business users remains static, the rise in use amongst leisure travellers will be sure to make hoteliers sit up and take note. New figures from leading research consultants BDRC Continental reveal that 61% of leisure travellers own smartphones in 2012, up from 36% and 47% in 2010 and 2011 respectively. And it is the Baby Boomers who are leading the pack, with the growth of ownership in that segment now being double that of Generation Y.
That is according to the latest findings from the British Hotel Guest Survey, the key source of information for brand performance and customer insight in the hotels sector, which reveals just a 2 point increase in smartphone ownership among business users in 2012, following a surge from 58% to 73% in 2010-11. Delving deeper into travellers' engagement with hotels via smartphones, BDRC Continental's dedicated Hotels, Meetings and Hospitality division discovered that searching for hotel contact details and locations via GPS are ranked as first and second most common uses, with 'booking' trailing behind in fifth place.
Tim Sander, Director of Brand Monitoring Services at BDRC Continental, comments: "This trend demonstrates a need for hoteliers to evaluate proactively their mobile web presence. It is important to consider the benefits of native apps or mobile web pages to ensure ease and cost effectiveness of engagement."
The opportunity for loyalty programme recruitment remains substantial
The study also sheds light onto the on-going challenge of recruitment, activation and retention for hoteliers. Highlighting the need for continued activity in this area, these latest figures have uncovered the sheer size of the opportunity: within the business segment, 2.8 million of 4.8 million adults are not currently members of hotel loyalty programmes, a figure which remains unchanged over the last two years. More pertinently, in the leisure market, 66% of frequent leisure travellers do not subscribe to a hotel loyalty programme.
Domestic short breaks witness revival
The research reveals a further opportunity for the domestic market, with the number of domestic room nights taken by UK residents recovering to 2008 levels in 2012, despite still having some way to go to return to the heady levels of 2006-7. In a reversal of trend year on year, domestic short breaks have recorded a substantial leap following two years in retreat, while longer domestic holidays have shown a slight decline.
With the total number of domestic leisure travellers reaching a new peak at 15 million adults, BDRC Continental's dedicated Hotels, Meetings and Hospitality team concludes it is not that people are travelling more, but simply that more people are travelling.