Wellness travel specialists, The Travel Yogi, joins Birchbark Media's growing client roster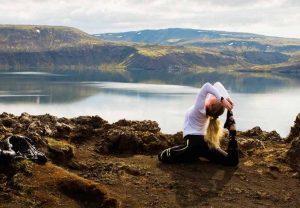 Birchbark Media, a Canadian digital marketing and video production company that brings the power of video and social media marketing to adventure travel businesses, today announced it has added The Travel Yogi as a client. Birchbark Media will run targeted digital marketing campaigns to increase consumer awareness and sales of The Travel Yogi's global wellness and yoga adventures.
The Travel Yogi is an adventure travel company that specializes in wellness travel. They marry the two elements while making sure their guests are being immersed in the best that any given destination has to offer. "Wellness travel options are quickly becoming the new travel trend, but we've been passionately creating experiences to bring mind, body and passport together for over 10 years" says Jen Hoddevik, owner of The Travel Yogi.
"We are very excited to be working with The Travel Yogi. Their international yoga adventures and wellness trips have huge potential," says Scott Adams, President of Birchbark Media. "One of our goals will be to get the word out that these trips are not just for yogis. The groups are inclusive and welcoming of all levels of practitioner or non-practitioner. Yoga and wellness are key ingredients of the experience but If you love to bike, kayak, raft, or hike in amazing destinations these trips are also for you."
Birchbark Media will be running The Travel Yogi's social media and content marketing campaigns leveraging their expertise in both digital marketing and adventure travel. Focused on the under-served and often over-priced market for small and medium sized travel businesses, Birchbark's approach to digital marketing enables organizations to use the power of social media marketing and the latest emerging solutions, such as video ads, to grow their business.
Contributing members are responsible for the accuracy of content contributed to the Member News section of AdventureTravelNews.