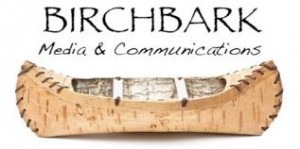 Everyone told you that you needed a website, so you built one. Then you heard that your website needs constant fresh content, so you started a blog. Then someone said why aren't you on Facebook, so you put up a fan page and added a Twitter account while you were at it. Oh, but don't forgot about your e-newsletter, and have you decided on the copy for your next print ad? Better not answer the phone, cause it's the local newspaper asking for a press release on your new product.
Holy crap, content is king because content is needed everywhere!!
Slow down, take a deep breath, we're here to help. Let's start by taking a step back to the fundamentals. The ultimate goal of marketing is to make selling nonessential. To do this you must understand your customer so well that the product you are offering fits them and sells itself.
Now, if you have a product and you know your customer (we can help if you don't) you are left with one of the bigger questions – how do I craft my message and where do I take it? If this sounds like you, let me introduce you to Birchbark Media. We are marketers, story tellers, producers, editors, writers and most importantly adventurer travellers. We help businesses and organizations to craft their messages and tell their stories to their ideal customers through:
Online Video
Social Media
Media Relations / PR
Broadcast TV
Print Advertising
Websites / Blogs / Email
If you are looking for ways to engage with your customers or for content that will get you noticed or even if you just want to know what the heck a #hashtag is, drop us a line and let's chat.
Click here to connect with Birchbark Media on ATTA's The HUB.