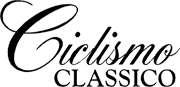 Arlington, MA— Ciclismo Classico, the world leaders in bicycle vacations, is excited to present its 2nd annual family-friendly bike film festival tonight, May 18, 2011 from 7:00-10:00 p.m. at the historic Regent Theatre in Arlington, MA. This year's theme is "Transformation through Bicycle Travel", with proceeds going to the statewide advocacy group, MassBike. In collaboration with the Boston Bike Film Festival held each October, the mission of the Ciclismo Classico film festival is to showcase the best bike travel films by professional filmmakers, Ciclismo guides, and worldwide travelers.  Refreshments and raffle prizes will be available.
For information more information call Joe Luchison at 781-646-3377. http://www.ciclismoclassico.com
The event will include presentations by Bicycling evangelists Richard Fries & Nicole Freedman. The festival winner will be selected by a Ciclismo panel comprised of guests and staff, and will be awarded the Golden Wheel award and a FREE Ciclismo Classico 2012 bicycle tour.  Runner-up prizes will also be awarded.
"Because of its total immersion into sensory experiences, bicycle travel with all its colors, sounds, heart-pounding excitement and personal exhilaration, lends itself beautifully to the film medium," says Ciclismo Classico owner and founder Lauren Hefferon. "We are very excited to showcase biking films by professional filmmakers, armature filmmakers, travelers and our very own Ciclismo guides."
About Special Guest  Nicole Freedman, Director, Boston Bikes
Nicole Freedman currently works as Director of Bicycle Programs for the City of Boston.  The program is part of Mayor Menino's vision for healthy, sustainable communities and neighborhoods.  Since the initiative began in 2007, the City has turned around its reputation. Boston has currently the 10th highest ridership of all major US cities and has recently been recognized as the "Future Best City" by Bicycling Magazine.
Nicole attended MIT before graduating with a degree in Urban Planning from Stanford University in 1994.  Nicole is also a 12 year veteran of the professional cycling world and competed for the US in the 2000 Olympic Games in Sidney.  She currently coaches the MIT men's and women's cycling team.Richard Fries
About our MC Richard Fries
With 35 years of experience, Richard Fries is a bicycle evangelist. A native of Pittsburgh, Pa., he graduated from the University of South Florida where he started a racing career that would include a stint in Spain. He earned a masters in journalism from Northeastern University and worked as a reporter. He published The Ride Magazine for 14 years and worked as a producer and on-air commentator for the Outdoor Life Network. As a race announcer he has called the world championships in cyclo-cross and road racing. He has worked as marketing director for Pedro's USA and the Audi Best Buddies Challenge rides. Having organized six national championships, he presently oversees the Providence Cyclo-Cross Festival. Fries  also serves as a development advisor for Bikes Belong. He lives on a bike path in Lexington, Mass., with his wife and three children.
About Film Fest Director Cat Bryant:
Cat Bryant, a film major in college, moved to Boston for school and stayed for the biking and filmmaking, but also resorted to other ways of making a living.  In 2005, she founded the Boston Bike Film Festival, New England's only non-profit bike film festival, in conjunction with Hub on Wheels.  The festival now supports other cycling advocacy groups, such as Mass Bike and Bike.
About MassBike
The Massachusetts Bicycle Coalition (MassBike) promotes a bicycle-friendly environment and encourages bicycling for fun, fitness and transportation.  Mass Bike is located at 171 Milk Street Boston.  (www.massbike.org)
About the Boston Bike Film Festival in October
The Boston Bike Film Festival, held each fall, is a nonprofit promoting the art of the cycling film and is the only non-profit cycling film festival in New England.  Now in its 7th year, the BBFF supports cycling advocacy groups such as Mass Bike and Bikes Not Bombs.  (www.bostonbikefilmfest.org)
Contributing members are responsible for the accuracy of content contributed to the Member News section of AdventureTravelNews.