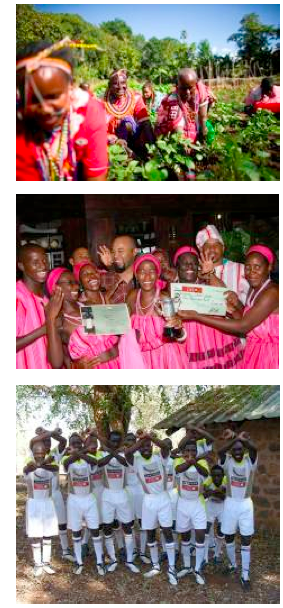 In addition to its founding values of Care of the Land, Care of the Wildlife, Care of the People, &Beyond strongly believes in promoting the wellbeing of its staff and the local communities.
Launched in 2003, 'Positively &Beyond' is an initiative designed to train &Beyond staff to counsel and care for people with life-threatening diseases, including HIV/Aids. The programme is run by Neil Orr, a research psychologist, and David Patient, who, after 26 years, is one of the longest documented HIV-positive survivors in the world.
The week-long course is based around the benefits of natural vitamins and minerals, affordable foodstuffs and the power of positive thinking. It takes into account that in Africa many people living with HIV/Aids come from impoverished rural areas, and focuses on affordable prevention and treatment.
The course teaches how to counsel those living with incurable diseases, how to identify unresolved feelings that pose obstacles to wellness, how to make affordable home remedies and how to promote nutrition through creating vegetable gardens.
On completion of the course, trainees transfer their newly acquired knowledge into their communities through workshops and one on one sessions promoting healthy living and a positive attitude.
In addition, &Beyond is particularly proud of two wellness programmes that focus on keeping staff healthy and motivated. The 'Goal is Life' harnesses Africa's love for the great game of soccer to promote healthy activity and 'Sing for Life' celebrates the passion in modern African music, as well as the timeless traditions of African drumming, singing and dancing.
&Beyond has committed substantial funding to its health programmes, the first of their kind. These highly successful initiatives have seen &Beyond nominated for Best Community Service Programme at Virtuoso's Best of the Best Awards in 2007, as well as for the Tourism for Tomorrow (Investor in People category) Awards in 2005.
Contributing members are responsible for the accuracy of content contributed to the Member News section of AdventureTravelNews.