Bannikin, a Toronto-based niche travel and tourism group specializing in enhancing the business of small operators, emerging destinations and hotel properties, adds Colorado Tourism Office and Belcampo Belize to its roster of exceptional adventure travel clients.

Colorado Tourism Office overseas the entire US state's travel and tourism activities. The state is a four-season adventure travel wonderland, boasting a remarkable mountainous landscape, expansive nature parks and bustling urban cities. Bannikin joins the CTO PR team focusing exclusively on the Canadian market. The Bannikin public relations team is assisting Canadian media with story ideas and press trips, populating social media on Colorado's Canadian Facebook Page, representing the CTO at Canadian trade and media events and arranging interviews with CTO officials, tourism industry partners, local experts and more.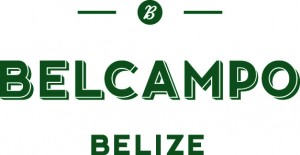 Belcampo Belize is a 12-room hotel, 3000-acre farm and agritourism centre set in a 15,000-acre rainforest reserve in Belize's Toledo district, offering a range of adventure activities, wildlife viewing and food workshops for guest enjoyment. An award-winning eco-property, Belcampo Belize embraces and shares a wonder for sustainability, nature, wildlife and culture in a most spectacular luxurious and tropical setting. Bannikin is leading Canadian PR efforts and global trade development with the trail-blazing property.
Contributing members are responsible for the accuracy of content contributed to the Member News section of AdventureTravelNews.