Billings, Montana — For the second consecutive year, Austin-Lehman Adventures was named one of the top two tour operators in the world by the readers of Travel + Leisure magazine. Finishing in the number one spot in 2009 and the number two spot in 2010, Austin-Lehman continues to distinguish itself as the consumer favorite with its active small group adventures that take travelers off the beaten path and provide a highly personal experience.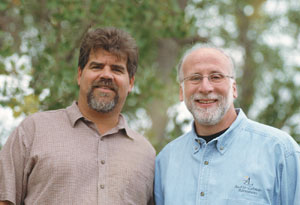 In the just released 2010 August issue of Travel + Leisure featuring the World's Best Awards readers' survey, ALA scored 96.60 out of 100 points – the highest score of any active travel/adventure Tour Operator. Austin-Lehman Adventures (www.austinlehman.com) offers 47 trips in North, Central and South America, Europe and Africa.
"We are absolutely delighted to once again be recognized by the discerning readers of Travel + Leisure magazine. It is a tribute to our entire team who work tirelessly to ensure that our guests fully connect with a destination and come back feeling refreshed, revitalized and invigorated. We are committed to making each trip a life changing experience," said Dan Austin, co-founder and director of Austin-Lehman Adventures.
"It's the small touches that are so meaningful," commented co-founder Paul Lehman. "The black-out sleeping masks in Alaska to cope with 22-hours of sunlight, being wrapped in a warm towel following a rafting trip or enjoying a cup of tea with a Berber family after a vigorous hike in the High Atlas Mountains in Morocco. It is our desire to always provide a 'five-star' experience even in the middle of the wilderness and we are so gratified that these efforts are being acknowledged."
For 15 years Travel + Leisure has announced the "World's Best" awards in their August edition which just hit the newsstands. The entire list can also be found online at www.travelandleisure.com/worldsbest/2010.
Austin-Lehman Adventures destinations include iconic national parks and backcountry regions of North, Central and South America as well as southern Africa and Europe. New trips slated for 2011 include adventure vacations in Morocco, Southern Patagonia in Argentina and Chile, Israel, Namibia and cycling trips in Slovenia and Croatia.
To receive the 2011 catalog due out in October,call toll-free 1-800-575-1540, or e-mail [email protected] To review current trips, schedules and itineraries go to: www.austinlehman.com.
Contributing members are responsible for the accuracy of content contributed to the Member News section of AdventureTravelNews.