On July 9th, 2020, at 1:00 PM MDT, CEO of Austin Adventures Dan Austin and President Kasey Austin will co-host a master webinar regarding travel during and after COVID-19. Topics will include the future of Domestic and International travel, as well as Custom Adventures, Exclusive Adventures, and Home Stays. The duo will cover the value and need, now more than ever, of using a Tour Operator and/or a Travel Professional (agent).
The webinar will also cover the ways in which Austin Adventures is keeping guests safe during their trips (such as updated sanitation practices and social distancing). As of June 14th, 2020, many of Austin Adventures' domestic trips are fully operational after a several-month hiatus due to concerns regarding COVID-19. The company's sought-after domestic adventure vacations typically begin as early as April, with international vacations departing year-round.
Austin and his team have worked tirelessly to adjust to travel during COVID-19. From lightened cancellation policies to elevated sanitation processes, Austin Adventures is working to make sure guests are comfortable when they do decide to travel. 2020 prices have also been extended through 2021 to alleviate some of the stress caused by postponed or canceled vacations. The webinar will feature insights from Austin Adventures guests who have traveled with the company this summer and have experienced firsthand the new safety protocols.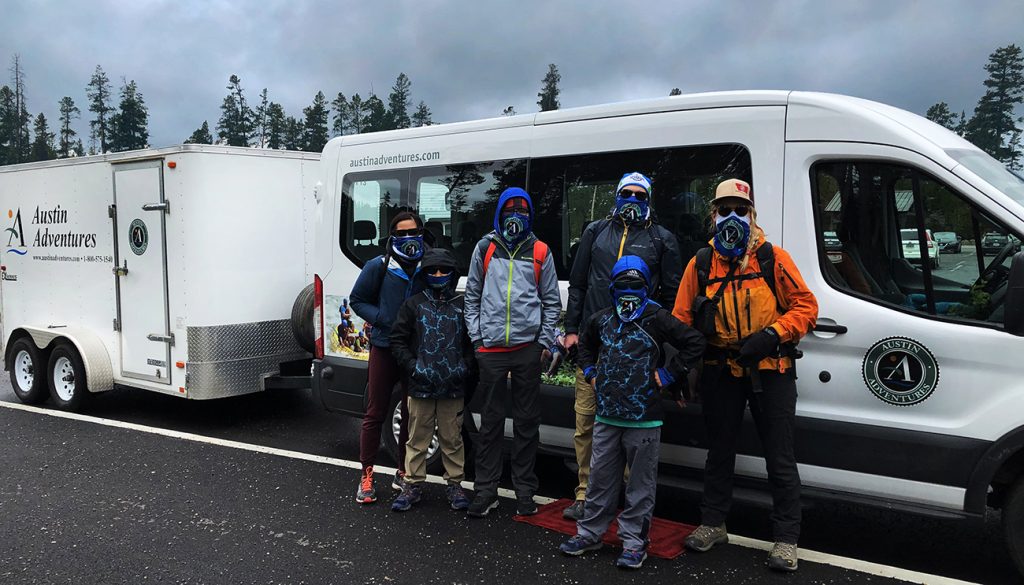 With many countries locked down for inbound travel, intrepid travelers are looking to stay closer to home. Demand for Exclusive and Private tours in and around our National Parks has never been higher. Once overshadowed by the allure of international destinations, our own country is now being seen as the "go-to" destination.
"Today's traveling landscape has definitely changed," says Dan Austin. "As Tour Operators we have had to adjust our offerings, as well as our execution."
The master webinar will cover various aspects of the value of travel, particularly active vacations that embrace returning to nature and fresh air safely and responsibly.
Austin notes, "Savvy travelers know the value of travel, they just want to be assured they are doing so wisely. It is a well-known fact that spending time outdoors, enjoying nature can help with stress and anxiety. Feelings of happiness and well-being are boosted when one connects with nature. If there ever was a time when we need nature to do its work, it's now."
Dan and Kasey Austin will stay online as long as it takes to answer any and all questions the travel community may have.
To register for the webinar, click here. For more information, questions and to view trip availability, please call 1.800.575.1540 or email [email protected].
Contributing members are responsible for the accuracy of content contributed to the Member News section of AdventureTravelNews.