Travel advisors continue to play a leading role at Austin Adventures, the artisans of domestic and international adventure travel. To make it easier than ever for agents to match their clients up with over 100 active adventures, the company recently launched a new Travel Advisor Portal and Learning Academy.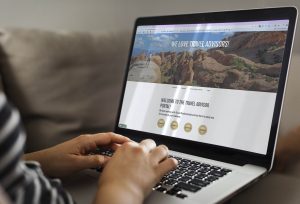 The portal delivers the information and tools that advisors need to sell Austin Adventures' unique, active experiences for families, couples, groups and solo travelers. The portal includes booking policies, a webinar library, details on booking policies, policies on commissions and overrides and how to earn incentives.
"The purpose," said Dan Austin, Founder and President, "is to help travel professionals become even more successful in their businesses by equipping them with efficient access to information – and ways to earn booking incentives." Access to the portal and academy is free for all active travel advisors.
From the portal, advisors can order both physical and digital 2020 catalogs showcasing, in addition to tried and true adventures, new itineraries in New Zealand, Africa, Brazil, France and Spain. They may register for access to insider's information on, among others, how to inspire and book clients on an active vacation. The video webinar gallery is a treasure trove of useful information and proven tips. Advisors are also welcome to request webinar topics for the future.
"We've learned over the years that a good travel agent is worth their weight in gold. Our goal is to make each agent we work with, a hero to their customers — and our lifelong partner," he added. "In addition, we'll be looking for feedback from agents as to what we can do to help them sell more adventure travel."
Advisors are encouraged to "graduate" from the academy, thereby unlocking a tiered bonus structure based off Bookings Per Calendar Year. The academy currently features one module, with more to come. Future webinar announcements and registration will be added as well.
"The goal is to educate advisors on Austin Adventures as a company and on our various trip offerings and the differences between them. The academy also indicates ways that advisors can build those ever-more-popular custom itineraries for their guests," Austin added.
For complete details please visit the following page.
Contributing members are responsible for the accuracy of content contributed to the Member News section of AdventureTravelNews.