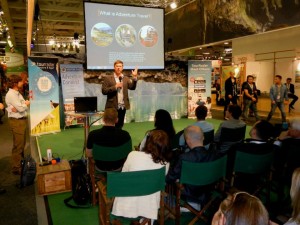 In addition to attending our own events throughout the year, the ATTA team makes appearances at a number of key industry events — either representing adventure travel at more conventional trade events with a speaking role or meeting up with members and potential members. We wanted to highlight some of the events we'll be at in the first quarter of 2016 and let you know who from the ATTA team will be there in case you are able to connect with us. You can always find our event travel calendar on the ATTA website on a page we call "ATTA on the Road."

Outdoor Retailer Winter Market
January 7, 2016
Salt Lake City, Utah, USA
Shannon Stowell and Jen Pemberton will be at the Outdoor Retailer Winter Market early in the new year. This popular outdoor gear trade show features the best of the winter sports market. Attracting thousands of buyers, top winter sports manufacturers and the newest innovative outdoor gear, this outdoor market is the place to be. If you're planning on attending ORWM, meet up with us during our AdventureConnect Thursday night with ExOfficio.
Learn More

2016 New York Times Travel Show
January 8, 2016
New York, United States
Casey Hanisko and Russell Walters will represent the ATTA at the 2016 NYTTS. Find them at the session: "Know Your Business + Know Adventure Travelers"
Adventure Travel is growing rapidly and delivers on the experiential and responsible tourism elements important to the modern traveler. A newly developed community driven adventure travel guide standard provides structure to a complex and high touch profession. Attend this Focus on Adventure session to learn about the size and growth of the adventure travel tourism segment, understand the industry's latest guide standard, discover the importance of food to the adventure traveler and meet the adventure traveler personas who drive this tourism segment.
Topics will include:
Adventure Travel Definition, Activities + Destinations, and Trends
Market Size and Industry Growth
Adventure Travel Guide Standard
Adventure Travel + Food Tourism
Adventure Traveler Personas
If you're planning on attending NYTTS or live in New York City area, meet up with us during our AdventureConnect Friday night.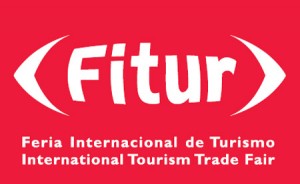 2016 FITUR
January 18, 2016
Madrid, Spain
Antonio del Rosal and Rebeca Yañez from the ATTA's Latin America team will be at FITUR, a global meeting point for tourism professionals and the leading trade fair for inbound and outbound Ibero American markets. In 2015 there were 419 exhibiting companies from 165 countries/regions, 125,084 trade participants, 97,467 people from the general public and 7,398 journalists at FITUR.
Learn More

The Assembly
January 29, 2016
Denver, Colorado, USA
The ATTA's Strategic Director for North America Russell Walters will be at The ASSEMBLY – a collaboration of North American mountain resorts, associations and public sector organizations, with common interests in both winter and broader year-round mountain tourism. Recognizing that while winter snow sports remains a mainstay of the mountain tourism economy, there is rapid growth in summer tourism yet there is no forum dedicated to its growth and impact on mountain economies. The ASSEMBLY is making a conscious shift in its 2016 Agenda to focus on Destination Summer: Managing the Peaks and Valleys in order to provide such a forum. This event was initiated in 2013 to assemble all stakeholders in year-round destination mountain travel, in one place, at one time, for one day, in order to create a collective fact base to better plan for the future.The event has grown from 215 attendees in year one to 370 in year three. With broad support and encouragement from industry leaders and other stakeholders, the conversation will continue as we navigate our way through numbers, trends and future industry development.
Learn More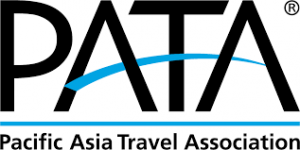 2016 PATA Adventure Travel & Responsible Tourism Conference & Mart
February 17, 2016
Chiang Mai, Thailand
ATTA President Shannon Stowell will be speaking at the PATA Adventure Travel and Responsible Tourism Conference & Mart 2016 (#ATRTCM2016) in the historic city of Chiang Rai. ATRTCM 2016 is a three-day niche event that brings together public and private sectors involved in adventure travel and responsible tourism to discuss new opportunities for promoting environmental protection and social sustainability within the industry. The choice of the destination reflects the growing importance of dispersing tourists to emerging destinations, following successful events in Bhutan and Nepal in previous years.
Learn More

2016 ITB Berlin
March 9, 2016
Berlin, Germany
The World's Leading Travel Trade Show in Berlin is a prime meeting place, a marketplace and a driving force behind the entire tourism industry. 150,000 sqm 180 Countries 11,000 exhibitors. The ATTA's European team (Chris Doyle and Gergana Nikolova) will represent adventure travel.
Learn More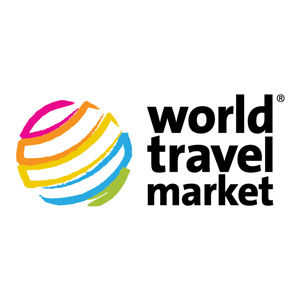 2016 WTM Latin America
March 29, 2016
Sao Paulo, Brazil
The ATTA's Gabi Zampoli de Assis will attend WTM Latin America in March: the three day business-to-business (B2B) event which brings the world to Latin America and promotes Latin America to the world. Through its industry networks, unrivaled global reach, WTM Latin America creates personal and business opportunities, providing customers with quality contacts, content and communities.
Learn More
Be sure to check out our upcoming AdventureConnect events and find an opportunity to connect with the adventure travel community near you in 2016.