ATTA Guest Presenter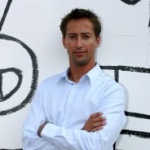 Travis Pittman
CEO,
TourRadar
Thursday, May 23, 2013
10:00 AM PST / 18:00 UTC
If you're looking to increase your online footprint and drive more bookings, it's important to leverage the right tools to maximise your chances of success. In this webinar, TourRadar's CEO, Travis Pittman will be taking a deeper dive into what value and benefits the recent TourRadar/ATTA partnership provide to you as a tour operator.
Join us for this live webinar to learn more about:
Taking full advantage of the opportunities available to you from ATTA and TourRadar
Tips to increase the chances of your customers writing online reviews
TourRadar's Dashboard where you can edit your tour listings, respond to reviews, etc
How to embed reviews and tours directly on your own website and Facebook Page
How to create a micro-community on your Facebook Page where travelers can connect before their tour departs
Running a Contest on Facebook to increase likes, gain email addresses for marketing and build your image library of user photos
Some of the features we'll share with you are available for free as part of the ATTA and TourRadar partnership, while other premium features are available at an additional expense.
Free Features:
Capture/Display Reviews by your customers on adventure.travel website, ATTA Facebook Pages (Trade & Consumer), and TourRadar's Facebook Page & TourRadar.com
TourRadar's content team will add your trip/tour listings for you to TourRadar.com (limited to first 250 members – multiple import options available)
Display your Tours on the adventure.travel website, ATTA Facebook Pages (Trade & Consumer)
Display Reviews on your own website via a Customizable Reviews Widget
For IT experts, deeply embed Reviews on your own website via an XML feed
TourRadar Dashboard to add/edit trips/tours and view & reply to Reviews being written about your business
Premium Package Features (optional): AUD $300 annual per year + 10% commission on finalized bookings.
List all your tours on TourRadar.com Marketplace
Feature your tours on your Facebook Page with the Search Tours App
Feature tours and reviews on your Timeline (view) allowing people to enquire about these tours on Facebook
Capture customer feedback on your Facebook Page with the Reviews App
Let travelers connect with others going on the same tour on your Facebook Page with the Meet Others App
Collect new Likes to your Facebook Page and promote contests using the Contest App
Register for this ATTA Webinar. Click here.