Tuesday, August 19
10:00 AM PDT / 18:00 CET
The safety of guests, the quality of their experience and ultimately a company's reputation is in the hands of its guides and tour leaders. An excellent guide in one destination can raise the bar for the industry, while a less competent guide in another can set the industry back. The ATTA has received numerous requests from the adventure travel community to facilitate an industry-wide dialog on guide qualifications and training. This webinar will share recently completed research on guide qualifications and training standards currently in use around the world. Our speaker, Dan Moore, is a veteran tour operator and guide who now consults on the issue. He'll raise the following questions and more:
Are there universal skills required to be a guide, regardless of activity or geographic area?
Should industry-wide qualifications be adopted? Should they be enforced?
Does the industry need the additional burden of guide standards in order to operate successfully?
There will be time for questions at the end of the presentation, an email address for ongoing comments ([email protected]), and the ATTA expects to continue this dialog at the upcoming Adventure Travel World Summit in Killarney, Ireland, Oct 6 – 9, 2014.
Webinar Presenter
Dan Moore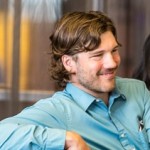 Dan Moore is the CEO of 
Pandion Consulting & Facilitation
 and one of the educators for 
ATTA's AdventureEDU
. An educator since the 90′s and an entrepreneur most of his life, Dan has extensive experience designing cutting edge itineraries and travel products. His operations knowledge, including guide training, permitting, risk management, and staff management is what differentiates Pandion from other consultancies. Dan represents the Adventure & Recreation segment on the board of the Washington Tourism Alliance, he sits on the board of ATTA Member Crooked Trails and is Board President for Terra-Forma Education. At the heart of his work is a passion for sustainable business, and the concept that our actions have a profound impact on the world.