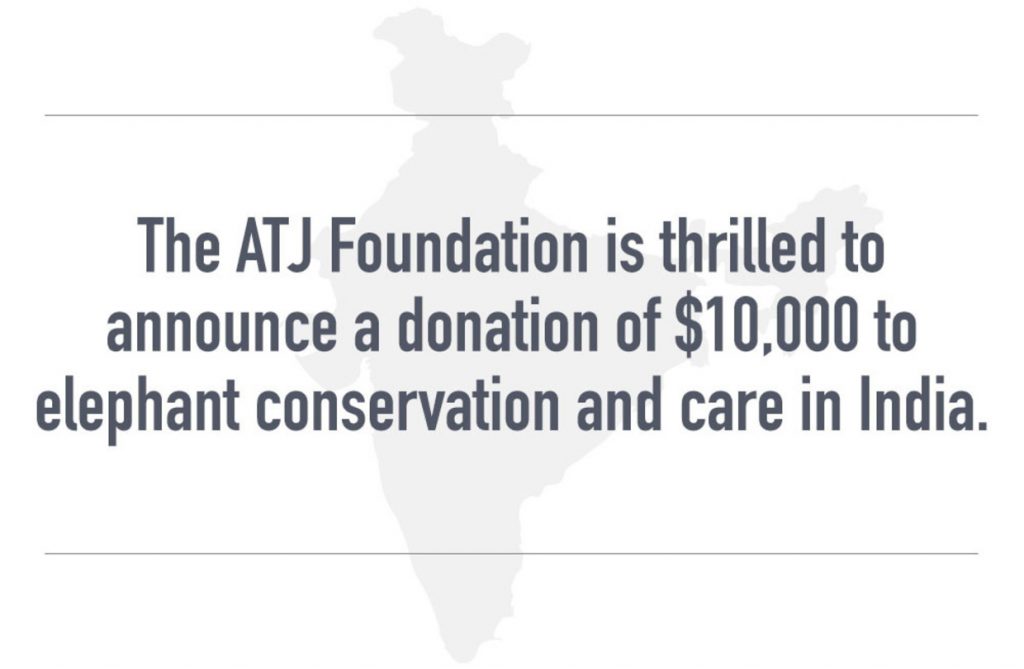 While the COVID-19 era has introduced specific challenges for all of us, the animals and staff at the center in India that we work with are also in need of emergency additional medicinal supplies, food, first aid, and support with staffing and care due to restrictions on local travel and social distancing. Transported supplies are restricted and more costly and staffing has to be staggered and monitored, but still available 24/7, in order to keep staff and animals safe. We are able to offer this donation due to our traveler-base and others who are uniquely aware of how travel plays a significant part in conservation. This is the least we can do to give back to the communities that provide us with so much during our travels.
Please consider a donation to the ATJ Foundation in any amount during this time.
The world's largest terrestrial mammals, elephants are sensitive, empathetic and intelligent. While elephants and humans have interacted and relied on one another for generations in Asia, some of this interaction has led to the deprivation of elephant welfare and care.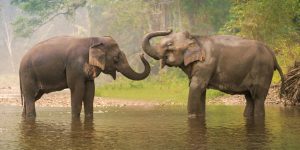 ATJ Foundation is committed to the rescue, research, care and the future of the elephant in their natural habitat. Our support focuses specifically on addressing injured and sick elephants that are forced to work in entertainment venues and cities. Elephants living in urban environments that are wounded, malnourished and dehydrated, or those being used illegally and commercially under deprived conditions, are at the forefront of our mission and tourism can play a significant role through support and awareness.
ATJ Foundation aims to provide support to unique educational and conservation initiatives in Asia. Your support contributes to medical services for the very elephants most in need, training of their mahouts (elephant handlers) to encourage humane treatment and management of these gentle giants. Action will additionally be taken to reallocate abused elephants to sanctuaries where they can retire in peace. Your support will also reinforce major changes in how the tourism industry interacts with elephants, ultimately rescuing them from traditional service roles in favor of returning them to their natural habitats.
Contributing members are responsible for the accuracy of content contributed to the Member News section of AdventureTravelNews.