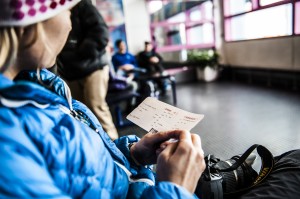 For many years the exact number of tourists visiting the Worlds biggest Island, Greenland, has been unknown. A new initiative by Visit Greenland and the Ministry of Industry in collaboration with the Greenland Airports and Statistics Greenland will now for the first time ever provide these crucial numbers.
From the Summer of 2014 all international departing passengers from Greenland will be asked about their Country of Residence.
The collected data will be processed by Statistics Greenland and will in turn give us the valuable information on how many travellers visits Greenland and which countries they come from, explains Project Leader Anders la Cour Vahl from Visit Greenland.
For many years it has been a big wish to get totals on visitors to Greenland in order to calculate tourism spend. For the local and national operators it is perhaps even more important, that the new numbers also tells us where our visitors come from. They will give us clear indications on the development on different markets, whether targeted campaigns and efforts on individual markets has an effect and as such be an important tool for strategy development and planning for future activities in the markets, continues Anders la Cour Vahl.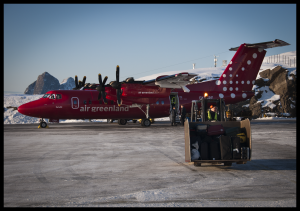 In April 2014 the new system will be tested in Nuuk Airport and later in Kangerlussuaq/Sondre Stromfjord Airport. Before the Summer season begins the system should be fully implemented on all six Greenlandic Airports with international connections.
In practice departing passengers will simply be asked about their Country of Residence before entering Security. No further information will be collected so there are no Person Sensitive data. We hope and trust that the new registration will be well received by all passengers as this will be significant tool for improving tourism in Greenland in the years to come, concludes Anders la Cour.
Contributing members are responsible for the accuracy of content contributed to the Member News section of AdventureTravelNews.